Phu Quoc changes to better serve tourists, investors
Sunday, 20:19, 17/10/2021
Phu Quoc island in the southern province of Kien Giang is making it new to welcome tourists and investors as it plans to reopen its door to international tourists from this November.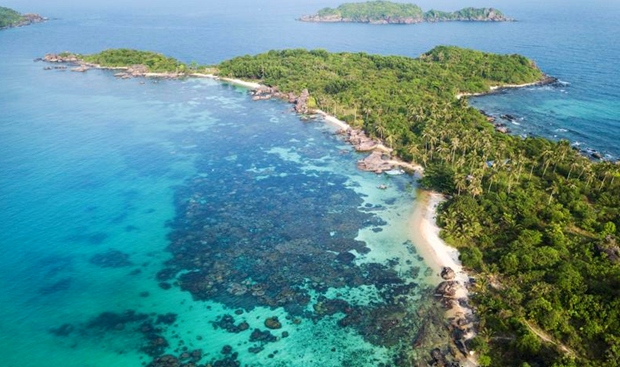 To welcome international tourists using the "vaccine passport", airlines and Phu Quoc airport said they had completed the preparations.

According to Huynh Quang Hung, Chairman of Phu Quoc city People's Committee, the pilot plan to welcome visitors is divided into two phases. Currently, big names like Vingroup and Sun Group which own large resorts and entertainment complexes are aiming to welcome visitors in the first stage.

A representative of Sun Group said that during the social distancing period, the group still maintained and renewed facilities of its resorts and hotels, and developed unique products and services in order to achieve more tourists once Phu Quoc reopens its door.
Sun Group is also making love-themed interactive murals on buildings, inspired by classical European art and Vietnamese folk art.

In addition, a current "hot" investment destination like Phu Quoc also takes advantage of the social distancing period to make changes to attract investors.

Director of the provincial Tourism Department Bui Quoc Thai said the reception to tourists from the airport and hotels will be rehearsed from November 1-11 before the island city is officially open.

During the pilot period, the scheme is only applied for those involved in full-package tours organised by travel agents, and not for those with other purposes. Foreign tourists joining in the scheme will make immigration procedures via charter or commercial flights.

The province has chosen seven enterprises in Phu Quoc, 14 four to five-star hotels with 8,000 rooms to serve foreigners. All of their staff have been given two full vaccine shots.