Ha Long Bay named among world's top 10 stunning natural wonders
Monday, 12:14, 07/11/2022
VOV.VN - Renowned science website Live Science has listed Ha Long Bay, a UNESCO-recognised World Heritage site, among its list of 10 stunning natural wonders travelers should visit during their holiday.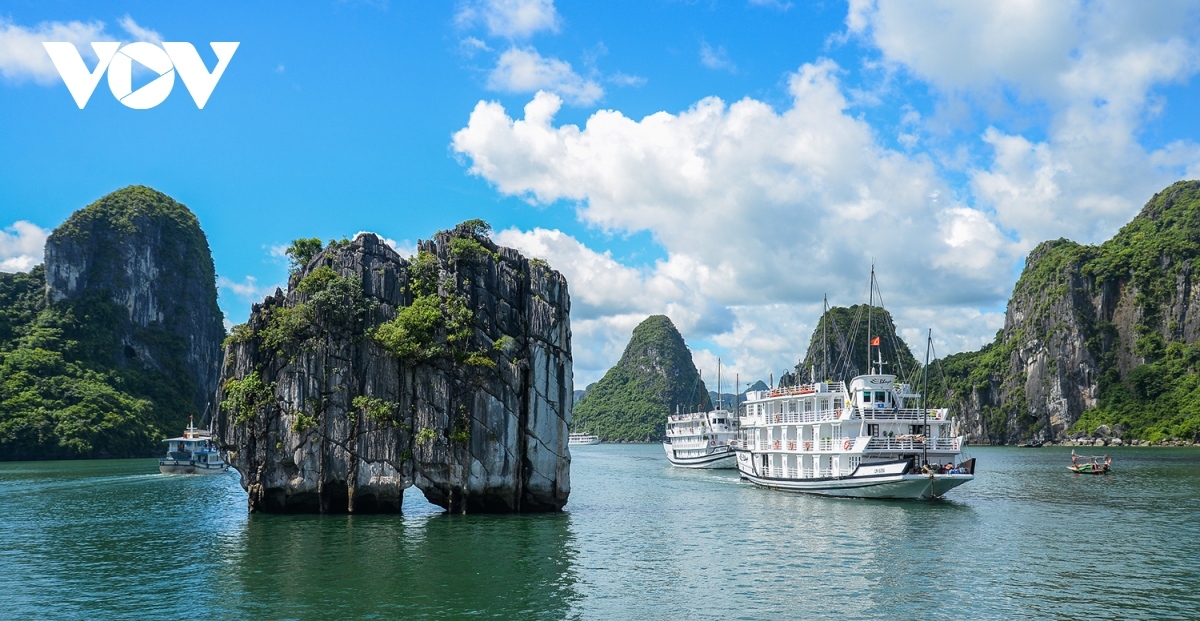 According to details published on the website, there are roughly 1,600 islands nestled throughout this 580-square-mile, equal to 1,500 square kilometres, bay in the Gulf of Tonkin.
It noted that a layer of limestone had slowly developed over the course of 500 million years, meaning that by the end of the Permian period 251 million years ago it was 3,280 feet, equal to 1,000 metres, thick.
"The hunk of rock was then weathered by the sea, but really took a beating in the last ice age. The slab broke apart, and the fragments are the islands we see today," says Live Science.
Other destinations on the list include the Jurassic Coast of the UK, Komodo Island of Indonesia, Pamukkale of Turkey, Peyto Lake of Canada, Perito Moreno Glacier of Argentina, Salar de Uyuni of Bolivia, the Maldives of the Indian Ocean, Victoria Falls in southern Africa, and the Great Barrier Reef of Australia.
This comes after Ha Long Bay was also named among the 10 most beautiful destinations for 2022, as selected by Canadian newswire The Travel.
Furthermore, 2018 saw Ha Long Bay make the top 15 most Instagrammed global cruise destinations, based on a survey featuring 1.8 million posts tagged on various ships and ports by travel cruise site SeaHub.
Moreover, in 2019 the bay was listed by British travel magazine Rough Guides as one of the 10 best UNESCO sites throughout all of Asia.