Another specialty from the home of the kings
Friday, 09:32, 01/04/2022
Hue City in Thua Thien-Hue Province, which was home to the kings of the Nguyen Dynasty (1802-1945), always delights its visitors with an interesting food journey.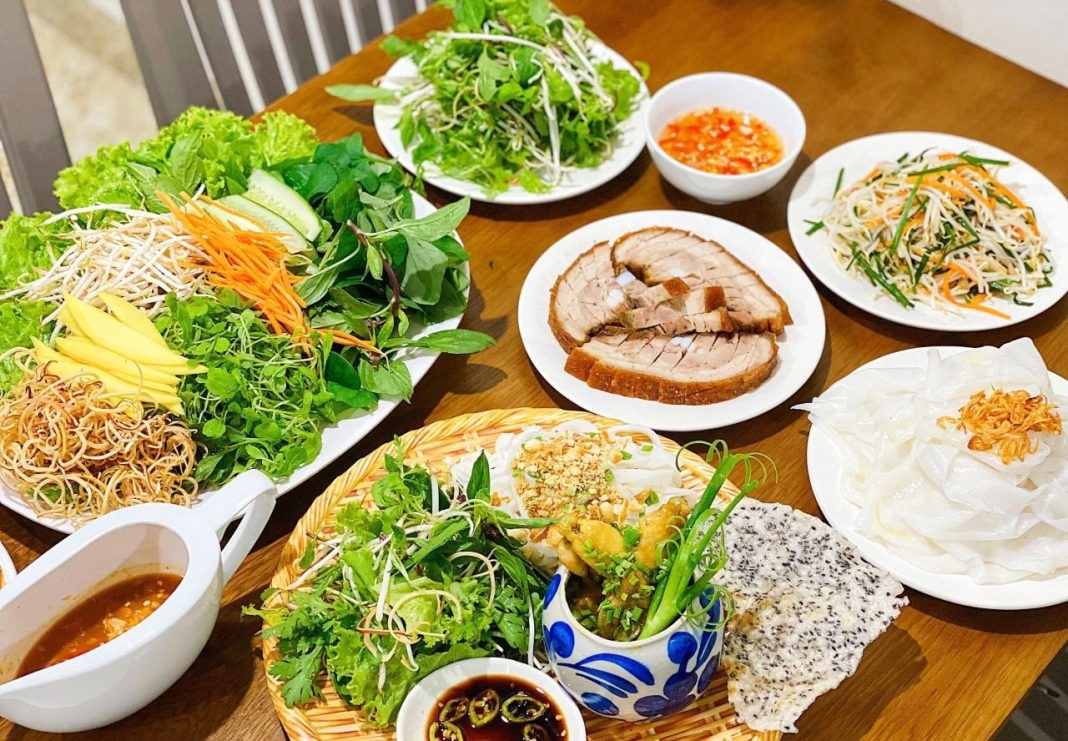 One such delicacy is the Hue-style steamed thin rice pancake combined with roasted pork belly, a delightful experience that should not be missed.
The way local cooks combine the dish's ingredients whets the diners' appetite.
The steamed thin rice pancakes are made from rice flour mixed with a little tapioca starch and cassava flour. Some water is added and the mixture is ready for making rice pancakes. The thinner the pancakes, the more delicious they are and the more skillful the cook. These thin rice pancakes are topped with some deep-fried purple onions slices.
Meanwhile, roasted pork belly with crispy crackling is a highlight of the dish. With the balance of fat and lean meat, diners can enjoy the soft yet crispy slices of roasted pork belly.
The hot thin rice pancakes and slices of roasted pork belly are served with pickles and herbs. Of course, the dipping sauce is indispensable and is a mixture of fish sauce, lemon juice, sugar, minced chili, and garlic.
The right way to taste the dish is by wrapping slices of the roasted pork belly, some herbs and pickles in a hot thin rice pancake and dipping all of it into the sweet and sour fish sauce and enjoying.
The herbs, including lettuce, basil, Indian taro and pickles give the dish a balanced taste. The Hue-style specialty is a harmonious combination of five flavors: sour, spicy, salty, sweet and fatty.