Air ticket prices on domestic routes plunge ahead of national holiday
Monday, 13:32, 25/04/2022
VOV.VN - Airlines have moved to lower their prices on domestic flights for the upcoming Reunification Day on April 30 and International Labor Day on May 1 as a way of increasing more flights to popular destinations in a bid to meet growing travel demand on special occasions.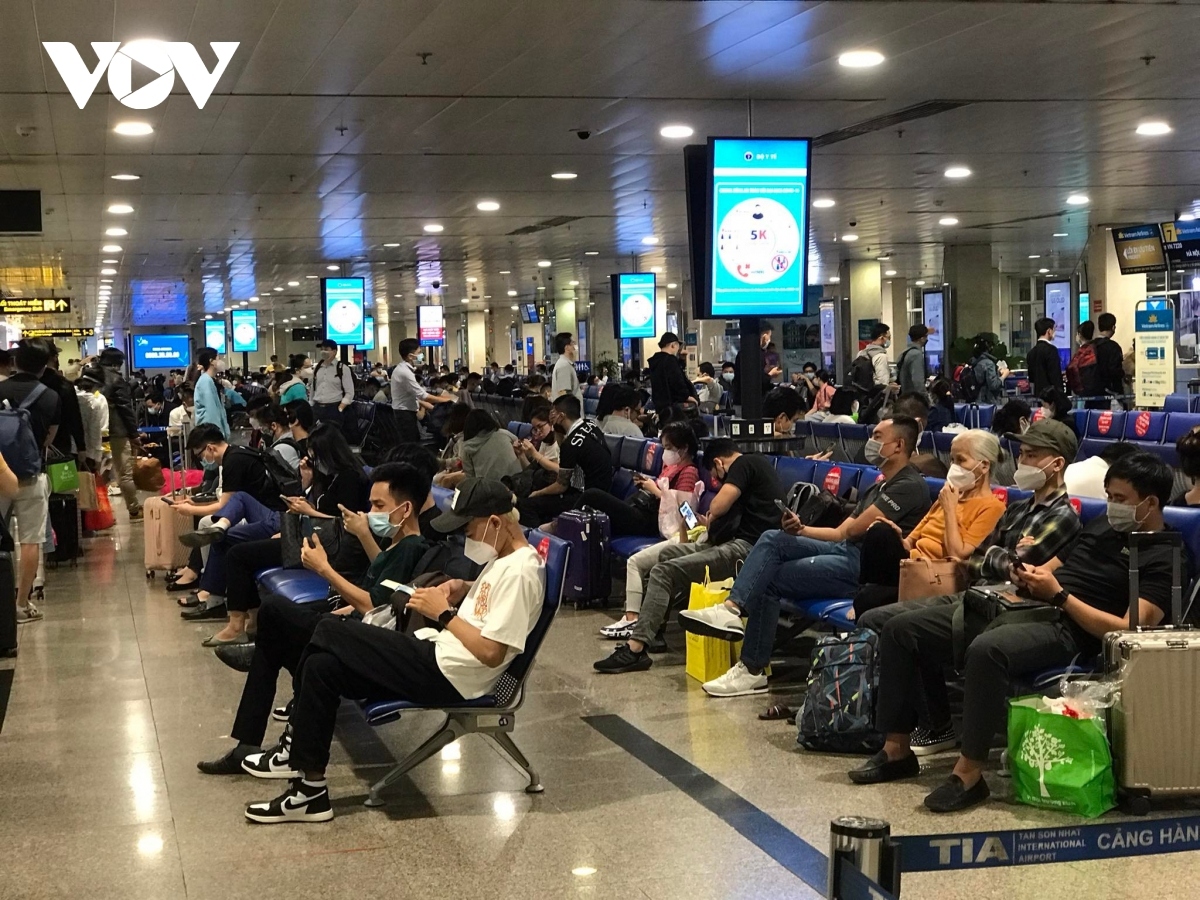 Accordingly, a return ticket from Vietjet Air for flights from Hanoi to Thua Thien-Hue departing on April 30 are now priced at VND3.8 million, including taxes and fees, instead of the VND7.3 million seen two weeks ago.
Furthermore, on the same air route, the lowest economy-class ticket of Bamboo Airways costs VND3.9 million, whilst a Vietnam Airlines' ticket costs VND4.2 million.
On Vietnam Airlines' flights from Hanoi to Phu Quoc during the national holidays, the cheapest fare costs VND6.4 million, while Bamboo Airways and Vietjet Air will offer an attractive price of VND3.5 million and VND4.4 million, respectively.
Budget carrier Vietjet Air announced that the ticket price for its flights on the Hanoi-Nha Trang route costs VND4.3 million. In addition, VND5.2 million and VND5.8 million are the prices being applied on the route put on by Bamboo Airways and Vietnam Airlines, respectively.
A Vietjet Air representative said the airline is currently offering 509,000 seats on around 2,300 flights to and from Hanoi, Ho Chi Minh City, Nha Trang, Danang, Phu Quoc, and Can Tho, among other localities.
The total number of seats on its domestic flights from April 27 to May 3 is estimated to soar by over 24% from the same period in 2019.
Vietnam Airlines Group, including Vietnam Airlines, Pacific Airlines, and Vasco, also revealed that they will continue to increase flights on major destinations in the near future, while Bamboo Airways is also posed to add more late flights both to and from popular destinations to meet the surge in travel demand as soon as the pandemic is brought under control.