Vietnamese futsal goalie nominated for Best Goalkeeper 2021 globally
Sunday, 08:08, 09/01/2022
VOV.VN - Ho Van Y of Vietnamese futsal club Thai Son Nam has been nominated for the Best Goalkeeper in the World in 2021 by futsalplanet.com.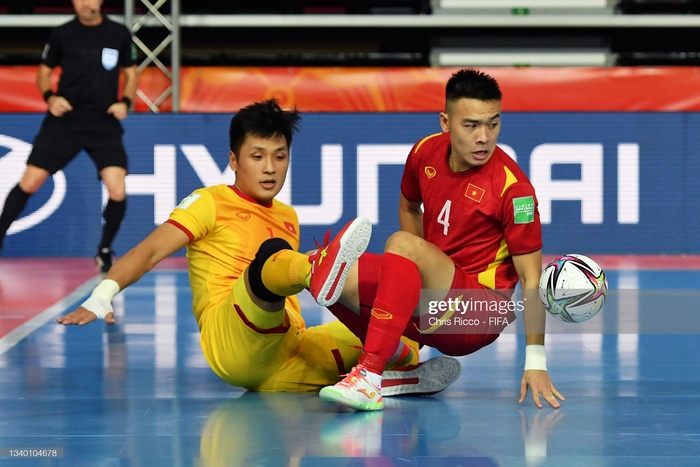 Futsalplanet.com recently published a list of top 10 nominees for its annual UMBRO Futsal Awards, including Vietnamese goalkeeper Ho Van Y of Thai Son Nam club.
Van Y, 24, is the only Southeast Asian goalkeeper and one of only two Asian goalkeepers on this year's list that also features world famous names such as Thiago Mendes Rocha Guitta (Brazil), Nicolas Sarmiento (Argentina), Dmitri Putilov (Russia).
In 2021, goalkeeper Van Y made an impressive performance at the FIFA Futsal World Cup. He helped the Vietnamese team cruise into the Round of 16 and only lose 2-3 to powerhouses Russia. In Vietnam, Van Y and his club Thai Son Nam won the National Futsal Championship for the sixth time in a row.
This is the second time in his career that goalkeeper Van Y has entered the top 10 nominees list for the Best Goalkeeper in the World. In 2018 the Vietnamese goalkeeper was also nominated in the top 10 by futsalplanet.com, but he failed to finish in the top 5.
In 2018, Van Y and his club Thai Son Nam finished runners-up at the Asian Football Confederation Futsal Championship. He scored a goal against Nagoya Oceans of Japan to help Thai Son Nam win 3-2 in the dramatic quarter-finals.