Vietnamese delegation send off to SEA Games 31 today
Thursday, 07:13, 28/04/2022
VOV.VN - A send-off ceremony for the Vietnamese sport delegation to the 31st Southeast Asian games (SEA Games) will be held at the Hanoi National Sports Training Centre this evening (April 28).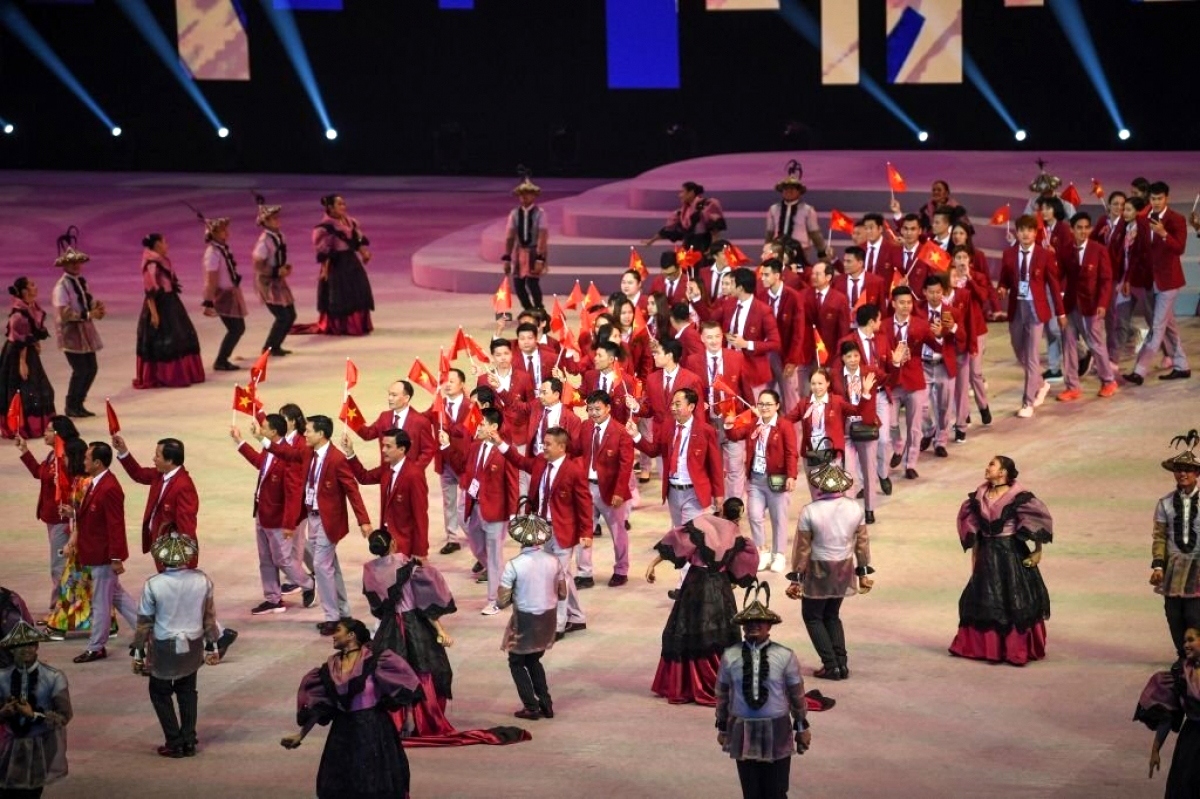 Vietnam will host the SEA Games 31 from May 12 to 23 with the participation of 11 Southeast Asian sports delegations. Athletes will compete in 40 sports in Hanoi and 11 neighbouring localities.
The Vietnamese delegation comprising a total of 1,341 people, including nearly 1,000 athletes, will take part in the event.
Many of the athletes are veteran competitors, including Huy Hoang in swimming, Quach Thi Lan, Nguyen Thi Oanh, Bui Thu Thao in athletics, Thanh Tung in gymnastics, Vu Thanh An in fencing, Nguyen Thi Tam in boxing or Truong Thi Kim Tuyen in taekwondo.
In addition, Vietnam has sent young athletes to the regional sport arena to create opportunities for them to hone skills for big tournaments in the future.
At this SEA Games, organizers have selected as many sports close to the Olympics and Asian games (ASIAD) as possible. Vietnamese athletes will compete in all 40 sports of the event.
The opening ceremony of the games is scheduled to take place on May 12, but some sports start from May 6.