Vietnam clinch first win at AFF Futsal Club Championship
Monday, 16:48, 05/09/2022
VOV.VN - Vietnamese side Sahako FC got off to a good start at the ASEAN Football Confederation (AFF) Futsal Club Championship 2022 after beating a team from Timor Leste 2-0 on September 4.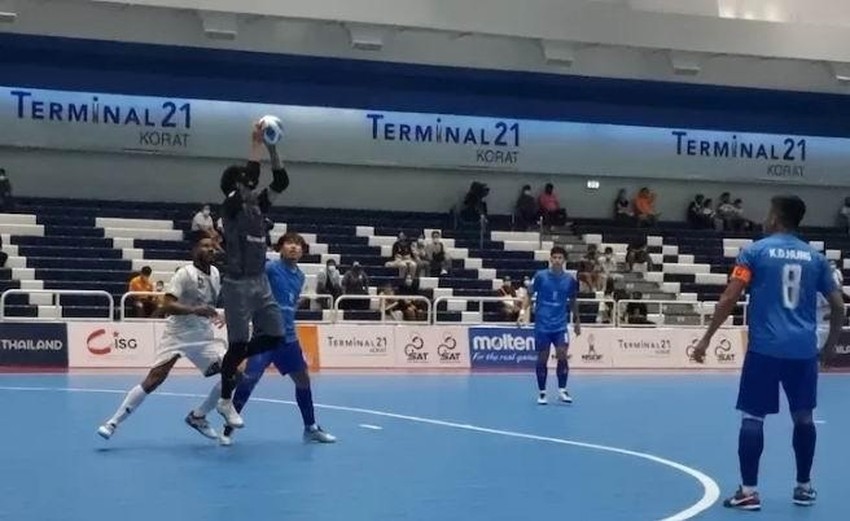 Ramelau FC of Timor Leste put in a solid performance during the game, causing plenty of difficulties for their Vietnamese opponents.
The final five minutes of the match saw Ngoc Linh and Ngoc Son score two goals for Vietnam to secure a last-gasp victory.
Sahako FC are scheduled to face Selangor FC of Malaysia on September 6 in their second match of the regional tournament.
The AFF Futsal Club Championship opened in Thailand on September 4 and is scheduled to last through to September 10.
Seven teams have been divided into two groups. Sahako FC, currently at the top of the Vietnam National Futsal Championship, are playing in Group B along with Selangor FC of Malaysia and Ramelau FC of Timor Leste, both of whom are defending champion clubs of their respective domestic leagues.
Group A sees the participation of Thai Futsal League's first runner-up Hongyen Thakam, Cambodian winners Dow Town Sport, Indonesian champions Bintang Timur Surabaya, along with Perwira, the winning club of Brunei.
Teams are competing in a round robin format in the group stage, with the two group winners progressing to the semi-finals.
The best result at the championship recorded by a Vietnamese team was second place finishes in 2016 by Thai Son Nam FC, 2017 by Sanna Khanh Hoa FC, and 2019 by Sanatech Khanh Hoa FC.
Since the first competition in 2015, the championship trophy has always gone to Thai representatives.