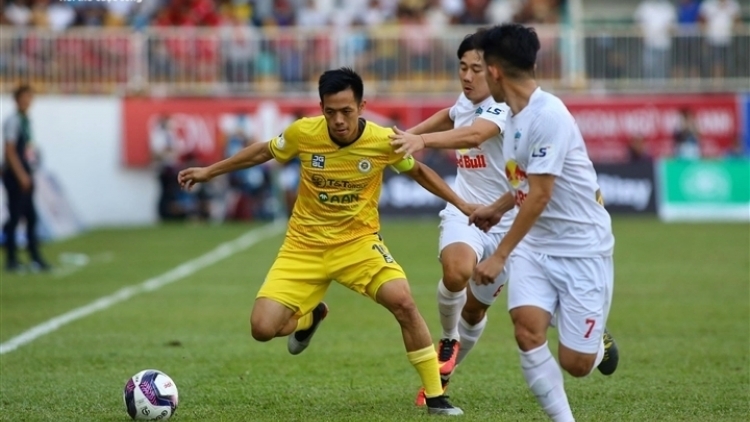 VFF leaders made their decision at a meeting on August 21, saying all V-League FCs will be informed of the decision in the coming days.
The cancellation of the tournament means football clubs will not have to wait until the season resumes, thereby helping reduce economic loss.
Earlier, the Vietnam Professional Football Joint Stock Company (VPF) that runs the V-League proposed that the 2021-2022 season would be postponed till early 2022.
However, the proposal was met with strong opposition from several clubs that said they do not have funds to pay players' salaries while they stay at home during the COVID-19 pandemic period.  
Also at the executive committee meeting, the VFF agreed that Hoang ANh Gia Lai (HAGL) FC will represent Vietnam at AFC Champions League 2022, while Viettel FC and Than Quang Ninh FC will compete at the AFC Cup 2022.
After 12 rounds of matches, HAGL FC currently top the standing, followed by Viettel FC and Than Quang Ninh FC.
The VPF was established on December 5, 2011 with the VFF playing as the largest shareholder.