VFF officially appoints Yusuke Adachi as technical director
Wednesday, 19:11, 09/09/2020
VOV.VN - Football coach Yusuke Adachi has officially taken up his new post as technical director of the Vietnam Football Federation (VFF).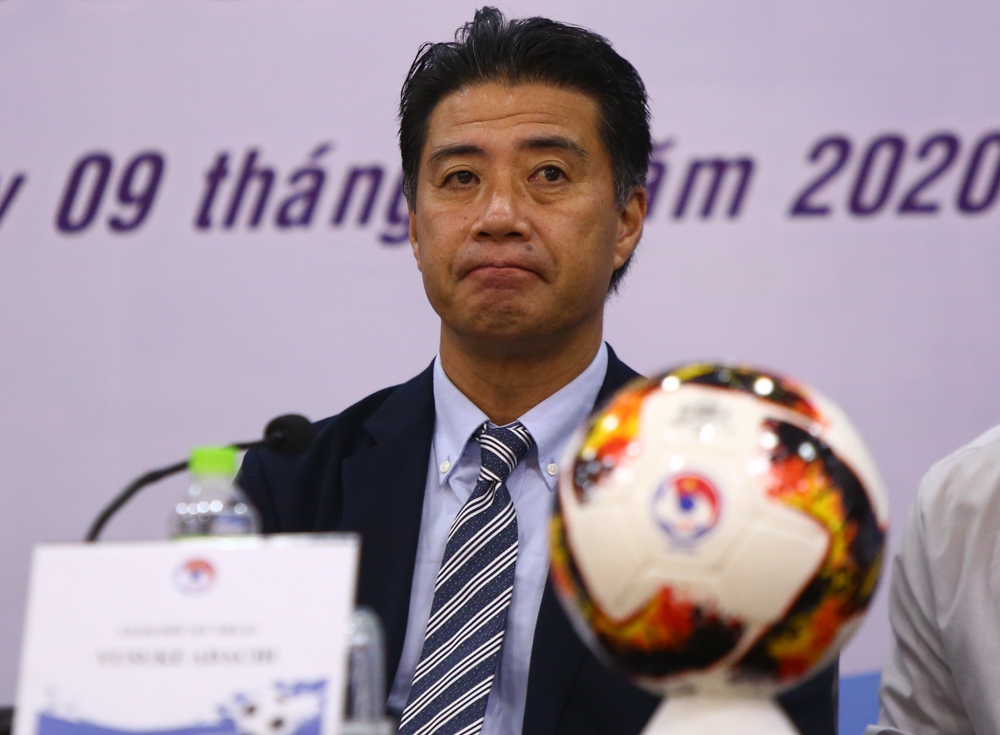 A ceremony to mark the appointment of the Japanese football expert was held at the VFF headquarters on September 9.
The appointment of Adachi comes after he had originally accepted the VFF's invitation to take over as VFF technical director in July following the contract of German expert Jurgen Gede being terminated.
Upon addressing the event, Adachi said that Vietnamese football has witnessed strong improvements over recent years and has the potential for far greater development in comparison with several other Asian countries.
Furthermore, the ceremony also gave Adachi the chance to share some of his own thoughts on the game, stating that he had been very impressed with the love that Vietnamese people have for football. The coach therefore hopes to contribute to helping local football achieve a number of significant milestones in the future.
Born in 1961, Adachi is recognised as an elite coach of the Asian Football Confederation (AFC) and has led in an array of high-level coaching courses organised by the AFC.
Most notably, several well-knowned Vietnamese coaches such as Phan Thanh Hung, Hoang Van Phuc, Le Huynh Duc, Nguyen Van Sy, Nguyen Huu Thang, Ngo Quang Truong, Lu Dinh Tuan, and Nguyen Minh Phuong have all attended training courses delivered by Adachi.