VFF extends contract with Park Hang-seo ahead of Japan match
Thursday, 05:50, 11/11/2021
VOV.VN - The Vietnam Football Federation (VFF) confirmed on November 10 that it has extended the contract with chief coach of the national football team Park Hang-seo for another year from February 1, 2022 to January 31, 2023.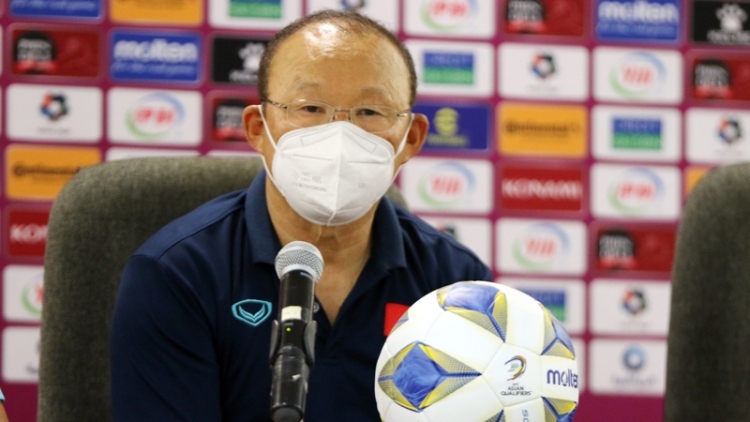 The move will 'create favourable conditions for the national football team to continue their right orientations in the coming time', says a VFF announcement.
The announcement was made after VFF and Park reached an agreement on contract extension during their meeting on November 10, just one day ahead of the Vietnam vs Japan match as part of the third qualifying round of the 2022 FIFA World Cup.
Under the new contract, Park will no longer coach the national U23 team after the coming Southeast Asian games (SEA Games) to be held in Vietnam in May 2022.
Park took the helm of the national team and U23 team from 2017 under a two-year contract. By the end of 2019, VFF extended the contract with the Korean coach for another two years, with a provision to automatically extend for another year if both sides have no problems.
During the past four years, Park has helped the national team of Vietnam win the 2018 AFF Cup, reach the quarter-finals of the 2019 Asian Cup and cruise to the third and last qualifying round of the 2022 FIFA World Cup.
He has also helped the U23 side reach the 2018 Asian Games semi-finals, secure the 2019 SEA Games championship title and enter the 2022 Asian U23 finals.
Park and his players are now focusing on the World Cup qualifying campaign in November and the AFF Cup in December. His two big goals are to defend Vietnam's title at the AFF Cup and SEA Games.
The same day, VFF announced the list of 23 Vietnamese men to play their Japanese opponents in the World Cup qualifier on November 11.
Notably, midfielder Nguyen Tuan Anh and defender Pham Xuan Manh will join their team mates, while young goalkeeper Nguyen Van Toan will be sidelined due to his injury.
In Group B, Japan secured six points after four games, while Vietnam lost all four games, staying at the bottom of the group.
The Vietnam vs Japan match is scheduled to begin at Hanoi's My Dinh National Stadium at 07pm (local time).