SEA Games 31 update: Vietnam leads medal tally with 67 golds
Monday, 13:07, 16/05/2022
VOV.VN - Local athletes won an additional two golds on the morning of May 16 in the pencak silat and terrain cycling events at the ongoing 31st Southeast Asian (SEA Games 31).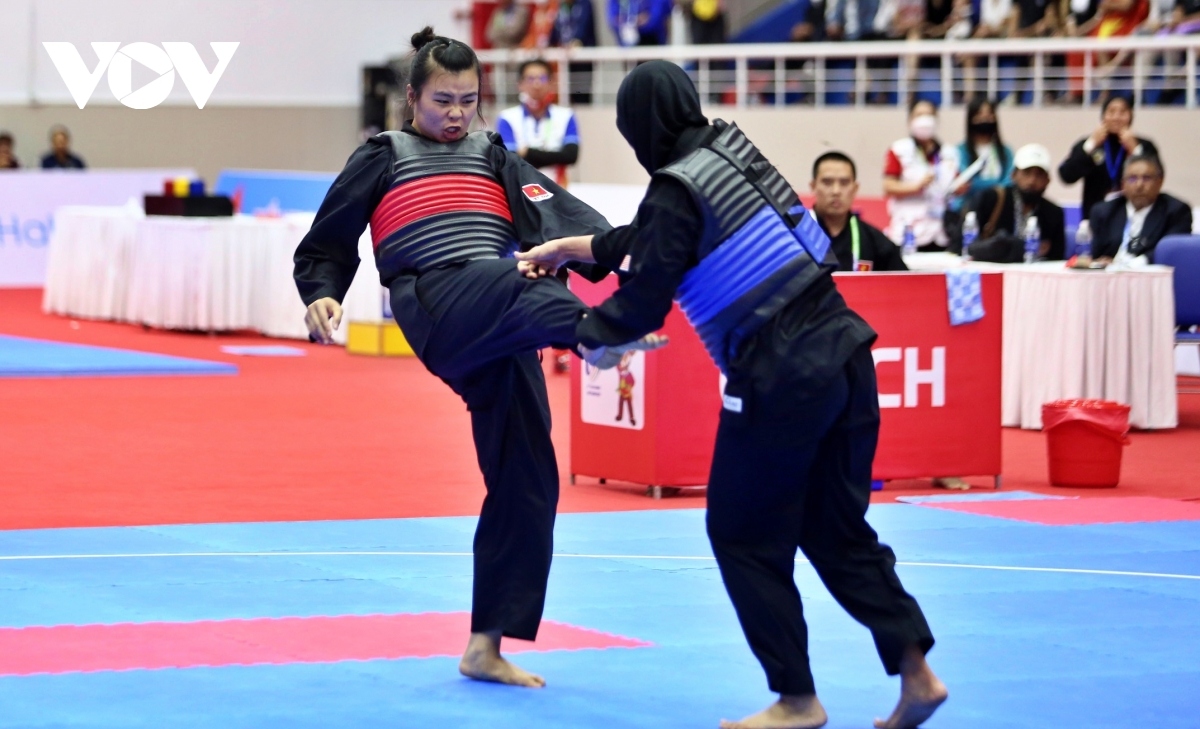 The latest victories come as local cyclist Dinh Thi Nhu Quynh brought the first gold medal for the Vietnamese cycling team after competently overwhelming rivals in the women's terrain cycling event to finish first after recording a time of one hour, 18 minutes and five seconds.
This marks the third time that Vietnamese cyclists have won gold medals at the SEA Games.
Elsewhere, Vietnamese pencak silat fighter Quang Thi Thu Nghia defeated her Malaysian opponent with a score of 39-32 to snatch a gold medal in the women's 70-75kg category.
SEA Games 31, which is running with the theme of "For a Stronger South East Asia", is being held in Hanoi and 11 neighbouring localities from May 12 to May 23.