SEA Games 31 update: Vietnam bags 16 more golds, retains top place
Friday, 23:34, 13/05/2022
VOV.VN - Vietnamese athletes clinched an additional 16 gold medals at the ongoing 31st Southeast Asian Games on May 13, helping Vietnam retain top place in the medal table.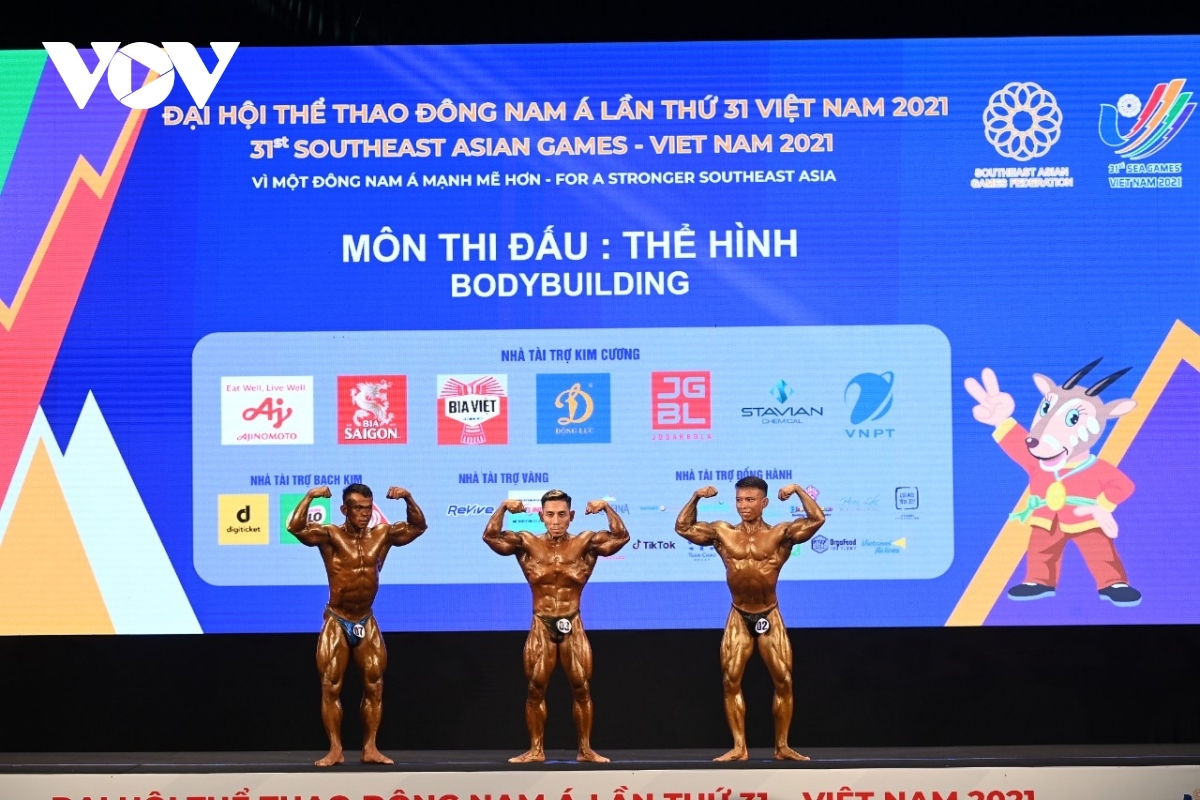 The 16 gold medals were presented to athletes in Wushu, Rowing, Fencing, Kurash, Bodybuilding, Gymnastics and Kickboxing.
Among the gold medalists were bodybuilder Pham Van Mach, 46, who was last awarded a gold medal 15 years ago.
Wushu martial artists brought home three out of five gold medals awarded on May 13.
On the last competition day of Kurash, Vietnamese martial artists won another gola medal, bringing their total golds to seven.
Fencer Vu Thanh An defended his championship title after outplaying his Thai opponent Srinualnad Voragun in the final.
As of 9pm on May 13, Vietnam remains in top position, with 26 golds, leaving behind Malaysia in second place with 11 golds.
On May 14, athletes will be competing in 25 sports, including men's football, women's football, men's Futsal, Chess, Rowing, Athletics, Swimming, Basketball, Billiards - Snooker, Bicycle, Fencing, Golf, Gymnastics, Pencak Silat, Badminton, Table Tennis, Tennis, Volleyball, Wushu, Bodybuilding, E-Sports, and Jujitsu.