"Queen of Speed" Le Tu Chinh to miss SEA Games 31
Wednesday, 13:05, 27/04/2022
VOV.VN - 25-year-old track and field athlete Le Tu Chinh is set to miss the upcoming SEA Games 31 due to a meniscus injury in her right knee.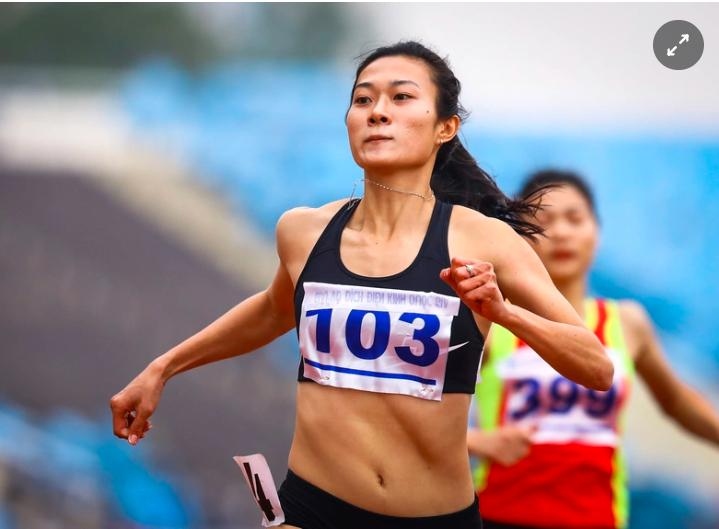 According to details given by the Vietnam Athletics Federation (VAF), Chinh requires immediate surgery that requires a break of several months.
The absence Chinh is said to seriously impact the achievements of Vietnamese athletics at the SEA Games 31 as she had been expected to win several gold medals for the national track and field team in the women's 100 metre and 200 metre events.
Chinh is widely considered to be the "Queen of Speed in Southeast Asia" as she won three gold medals at the 29th SEA Games in Malaysia in 2017. In 2016, Chinh also won her first gold medal in the women's 100 metres.
Furthermore, the Vietnamese athlete was also the defending 100 metre SEA Games champion after winning the competition in 2019.
The nation dominated the athletics competition in the Philippines two years ago, winning a total of 16 gold medals, four ahead of regional powerhouse Thailand and surpassing their SEA Games target by five golds.
Moving forward, the SEA Games 31 will take place in Hanoi and 11 northern provinces from May 12 to May 23, with a total of 526 sets of medals on offer across 40 sports. The track and field competition is set to take place at the Hanoi-based My Dinh National Stadium between May 14 and May 19 with 47 sets of medals up for grabs.