First win for Vietnam at Davis Cup Asia/Oceania Zone
Thursday, 11:15, 16/09/2021
VOV.VN - The Vietnamese tennis team got off to a perfect start at the 2021 Davis Cup Asia/Oceania Zone Group III tournament in Jordan after a 2-1 win over Pacific Oceania in their Pool B opener on September 15.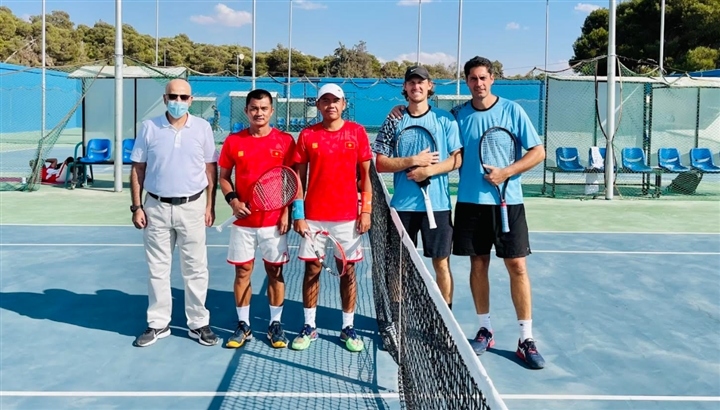 The team representing Pacific Oceania is made up from various national teams from the Oceania region, except for Australia and New Zealand, including Colin Sinclair who currently ranks 723rd in the Association of Tennis Professionals (ATP) rankings, the highest place in the tournament.
In the first singles match, Trinh Linh Giang handled Mainguy Clement 4-6, 6-3, and 7-5 in three sets, putting Vietnam 1-0 in front.
The second singles clash saw Colin Sinclair of Pacific Oceania overwhelm Vietnamese star Ly Hoang Nam 4-6, 6-4, and 4-6 in three sets, earning an equalizer.
In the doubles match, Ly Hoang Nam/ Le Quoc Khanh defeated pair Colin Sinclair/ Baudinet Brett to go 2-1 up.
Next up for Vietnam will be a clash against Qatar on September 16 afternoon.