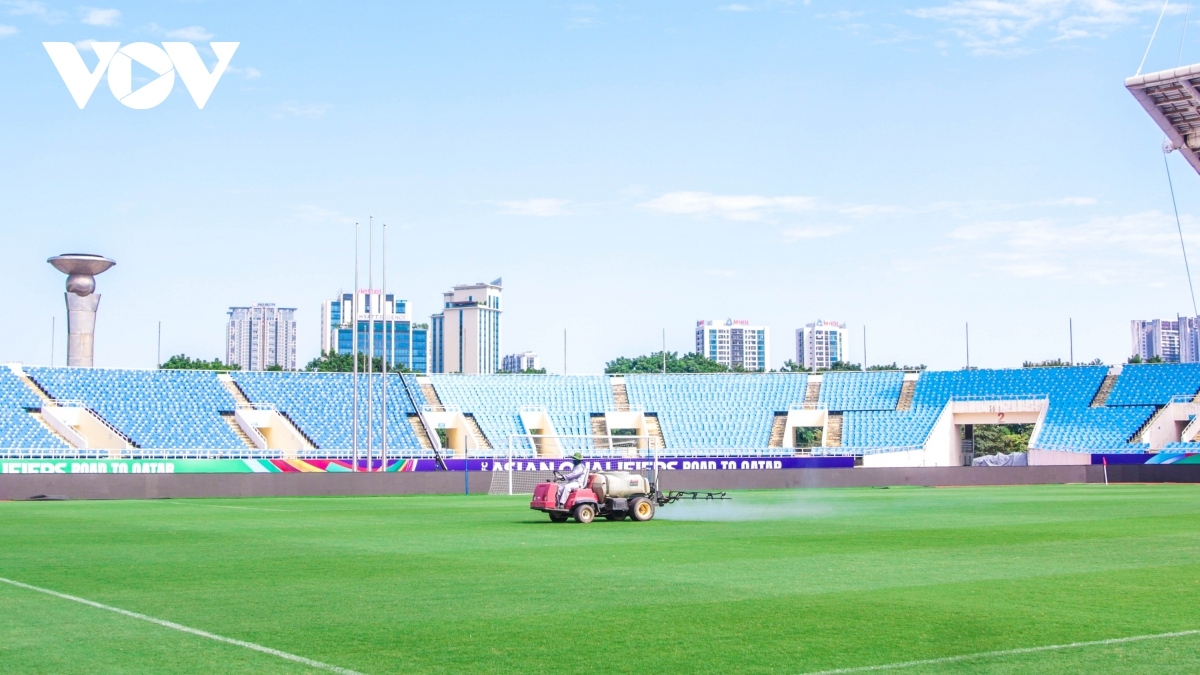 During the meeting held with the Vietnam Football Federation (VFF) on September 9 morning, the officially said that the VAR room at the My Dinh National Stadium has been greatly improved and therefore meets the technical requirements set out by Asian Football Confederation (AFC).
This comes following the AFC sending a delegation to Hanoi in order to directly check conditions at the My Dinh National Stadium. Following this, the AFC required VFF to promptly renovate and upgrade a number of features, including the playing surface, sound and lighting systems, as well as other functional rooms in order to host future matches.
Following these requests, the My Dinh National Stadium has been upgraded and has seeing its playing surface improved, along with the stands and functional rooms.
The VFF will also provide Internet coverage in function rooms, while the grass on the pitch has been replaced with new and high-quality grass that is colourfully zoned in line with international standards.
Moving forward, Vietnam are scheduled to play host to Japan at 19:00 p.m. on November 11.