Chess Grandmaster Le Quang Liem reaches world highest ranking
Sunday, 17:44, 04/09/2022
Grandmaster Le Quang Liem has reached his best world ranking as he enters top 20 strongest chess players in September.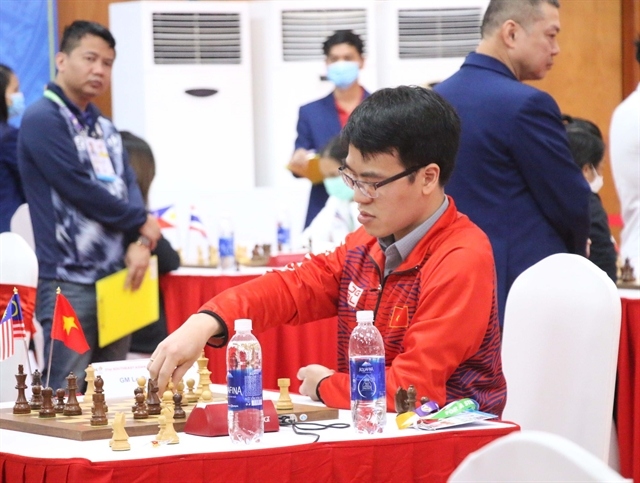 The International Chess Federation (FIDE) recently announced that the Vietnamese player's Elo rating is 2,728, which puts him at No 20 in the standard chess category, one step higher than his previous position.
His ranking is also the best of any Vietnamese in history.
Liem recently secured a remarkable result with the title at the Biel Grandmaster in July and a second place at the Prague Masters in June.
Liem said he planned to maintain in the world top 20 until the end of this year.
The 31-year-old is competing at the online tournament Championships Chess Tour orgnaised by five-time world champion Magnus Carlsen of Norway. He is at No 4 currently.
The HCM City-born player also wanted to overcome his best Elo rating of 2,739 that he reached five years ago.
Liêm is Vietnam's best chess player. He became a Grandmaster at the age of 16 in 2007 and won a world blitz chess title in 2013.
He is now living in the US and is the head coach of Webster University's chess team.