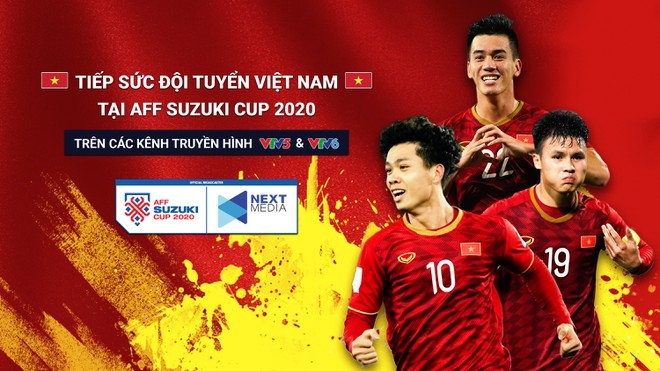 Next Media earlier secured exclusive ownership of the broadcast rights of the AFF Cup in Vietnam, Myanmar, Laos, and Cambodia.
In Vietnam, domestic fans will be able to watch live broadcasts of all matches on VTV5 and VTV6.
To meet the needs of TV viewers from across the country, the two channels have been granted the broadcast rights to TV stations nationwide if required.
Singapore will play host to the AFF Cup 2020 after it has met all requirements set by the ASEAN Football Federation (AFF). The island state duly fulfilled all of the criteria, including receiving the Government's permission, having a detailed pandemic response plan, convenience of travel, and risk insurance if the event is canceled.
First established in 1996, the largest Southeast Asian football tournament was supposed to take place last year but was pushed back to later this year due to the COVID-19 pandemic. It is scheduled to last from December 5, 2021 to January 1, 2022.
Defending champions Vietnam have been drawn in Group B along with Malaysia, Indonesia, Cambodia, and Laos. Meanwhile, Group A consists of Thailand, the Philippines, Myanmar, Singapore, and Timor-Leste.