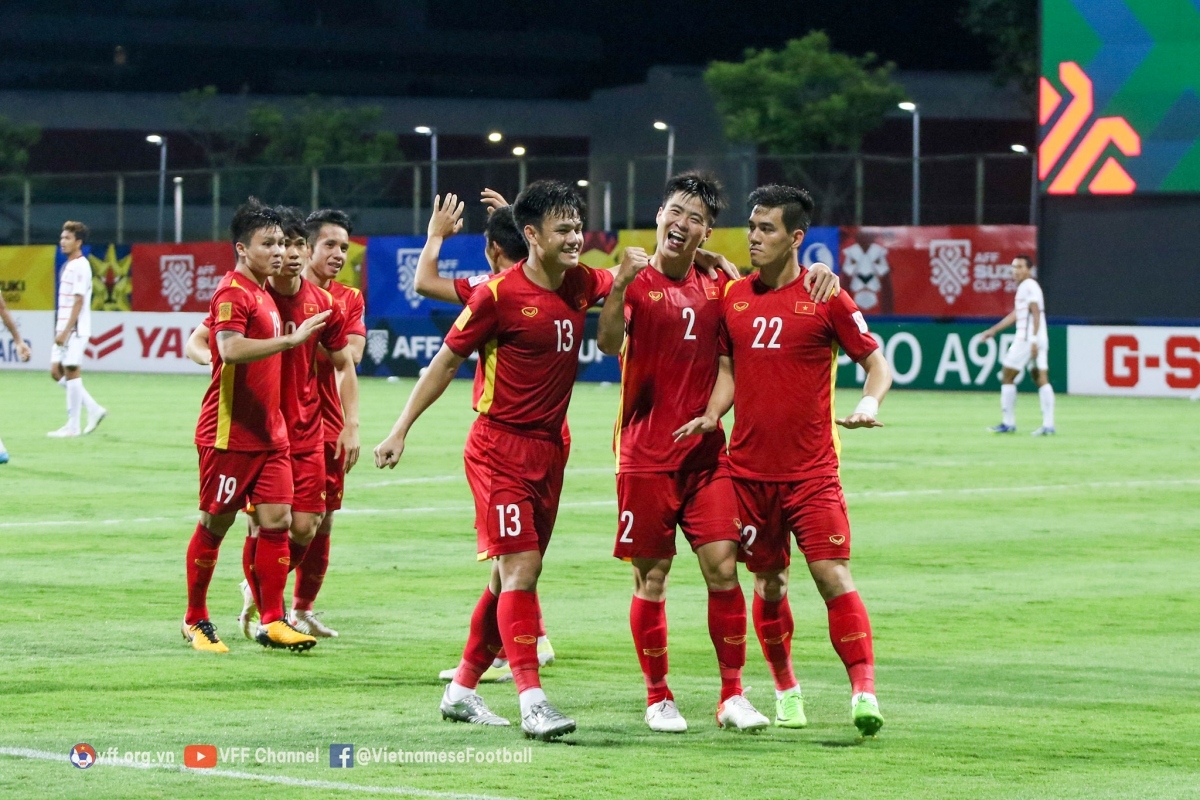 Coach Park Hang-seo kept his promise by applying the pressing tactic at the beginning to put pressure on underdogs Cambodians.
The tactic proved effective when strikers Cong Phuong, Van Duc and Tien Linh made spectacular performance to threaten the opponents' goal.
Tien Linh opened the score on four minutes, putting Vietnam ahead. And it was Linh again who received the ball from Hoang Duc and hammered home on 27 minutes.
After the interval, Vietnamese players maintained their pressing tactic, and carved out a number of scoring chances, but only Tien Dung and Quang Hai did them, completing a 4-0 victory.
In another Group B match, Indonesia also defeated Malaysia 4-1 to stay atop, trailing Vietnam behind on goal difference.
AFF Cup defending champions Vietnam will then take on Thailand on December 23, while Indonesia will face hosts Singapore on December 22 in their semi-finals.