Workshop talks experience in building new university model
Friday, 18:37, 30/10/2020
The Vietnamese – German University (VGU) held an international workshop in Ho Chi Minh City on October 29 to share experience in building new university model, with nearly 200 lecturers, experts and scientists at home and abroad taking part.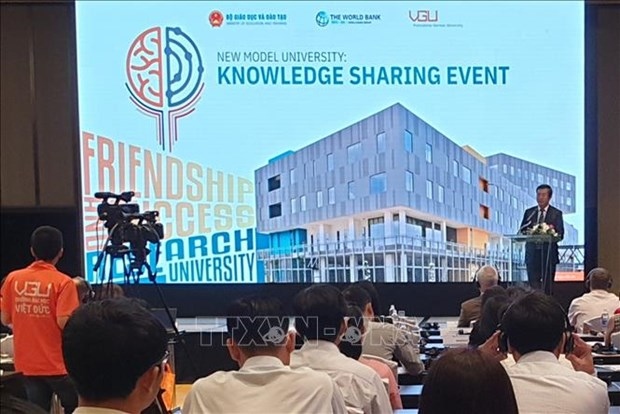 Speaking at the event, Deputy Minister of Education and Training Nguyen Van Phuc said a project on building several excellent universities is an important strategy as part of the Vietnamese Government's effort to enhance cooperation with international partners such as Germany, France, Japan, the World Bank and the Asian Development Bank. Within such framework, three universities have been set up, including the VGU in 2008, the University of Science and Technology of Hanoi in 2009 and the Vietnam – Japan University in 2014.

Participants discussed experience in building a new university model like the VGU and its feasibility in Vietnam, contributing to improving the country's tertiary education on par with those in the region and the world.

They had a chance to learn about the WB's role in Vietnam's tertiary education reform, an overview of Germany's tertiary education system and concept of a research-oriented university.
The event lasts till October 30.