Vietnamese citizens advised to avoid countries with new COVID-19 variant
Monday, 16:30, 18/01/2021
VOV.VN - Vietnam has recently warned its citizens not to travel to places that have confirmed cases of the latest novel coronavirus (COVID-19) variant, with the next strain thought to be up to 70% more transmissible.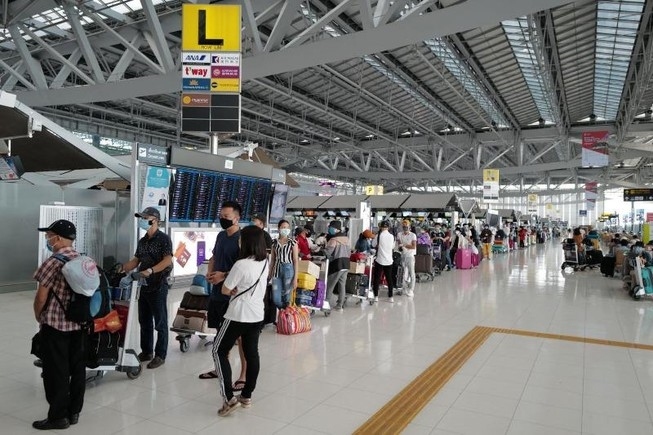 Citing recent warnings about the new variant by the World Health Organisation, the Consular Department under the Ministry of Foreign Affairs of Vietnam has recommended that local citizens severely restrict travel to any countries that have detected the new variant for safety reasons.
The Consular Department has therefore suggested that Vietnamese citizens contact relevant diplomatic missions abroad or call a citizen protection hotline in the event that their relatives require help.
As of January 21, the VOC202012/01 variant has already been reported in at least 50 countries worldwide, including Vietnam, after initially emerging from the UK in September, 2020.
The individual in the nation who tested positive for the new variant is a 44-year-old female Vietnamese citizen who returned from the UK on December 22, 2020, and was immediately placed into quarantine upon her arrival.
Prime Minister Nguyen Xuan Phuc recently decided to restrict flights aimed at repatriating Vietnamese citizens left stranded overseas due to COVID-19 until after the Lunar New Year. Any repatriation flight must be proposed by a number of ministries, with PM Phuc ultimately granting permission.