Vietnamese children at high risk of climate change impacts: UNICEF
Friday, 22:08, 20/08/2021
VOV.VN - Vietnamese children are among the most at-risk groups of climate change impacts, the UN children's agency UNICEF said in its report released on August 20.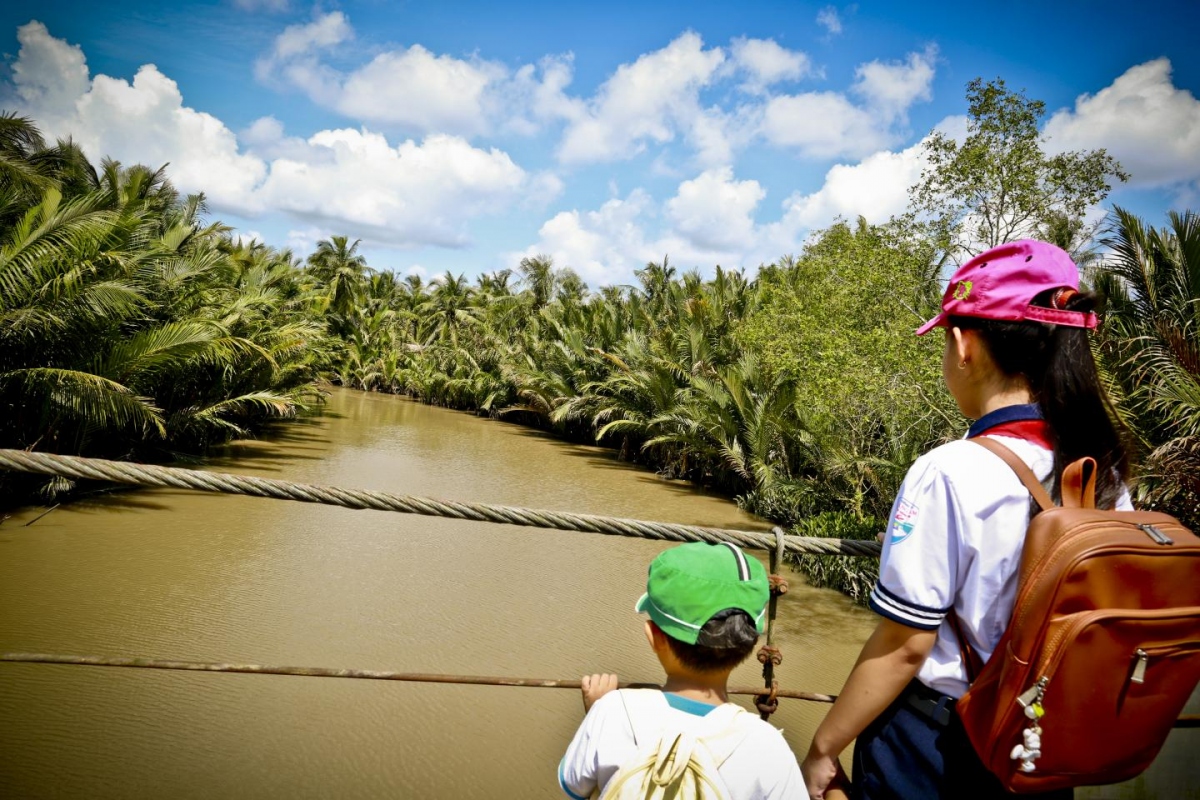 'The Climate Crisis Is a Child Rights Crisis: Introducing the Children's Climate Risk Index' is the first comprehensive analysis of climate risk from a child's perspective. It ranks countries based on children's exposure to climate and environmental shocks, such as cyclones and heat waves, as well as their vulnerability to those shocks, based on their access to essential services.
Launched in collaboration with Fridays for Future on the third anniversary of the youth-led global climate strike movement, the report finds approximately 1 billion children – nearly half the world's 2.2 billion children – live in one of the 33 countries classified as "extremely high-risk".
These children face a deadly combination of exposure to multiple climate and environmental shocks with a high vulnerability due to inadequate essential services, such as water and sanitation, health care and education.
The findings reflect the number of children impacted today – figures likely to get worse as the impacts of climate change accelerate.
The report shows that Vietnamese children are heavily exposed to air pollution and flooding.
It calls on governments to take action to ensure development benefits and a sustainable future for children.
In addition, measures such as post-COVID green recovery, improved access to clean water, and climate education can make a significant difference in protecting children's futures from the impacts of climate change.
According to UNICEF, Vietnam is the sixth most affected country by climate change. Each year, increasingly intense and unpredictable weather events cause fatalities and extensive damage to infrastructure, such as schools and health centres, and impact on the livelihoods of already disadvantaged communities in urban and rural areas.
Children are especially affected by these natural disasters. Access to food, water, education and healthcare is threatened and the pressure on communities – resulting from loss of income and assets – increases children's exposure to violence, exploitation and abuse.
UNICEF is working to help Vietnam strengthen the ability of its children, families, communities and government bodies to deal with climate change-related natural disasters, with a specific focus on reducing child vulnerabilities.
It supports the government to reduce risks, plan for natural disasters and ensure vulnerable populations are better prepared to withstand climate change shocks. Building resilience to these shocks within families and communities is paramount in this context.