Vietnam to lower COVID-19 infection risk levels
Friday, 12:39, 18/03/2022
VOV.VN - The Government has asked the Ministry of Health (MoH) to consider lowering the infection risk level of COVID-19 from group A, made up of very dangerous infectious diseases, to group B which consists of dangerous infectious diseases.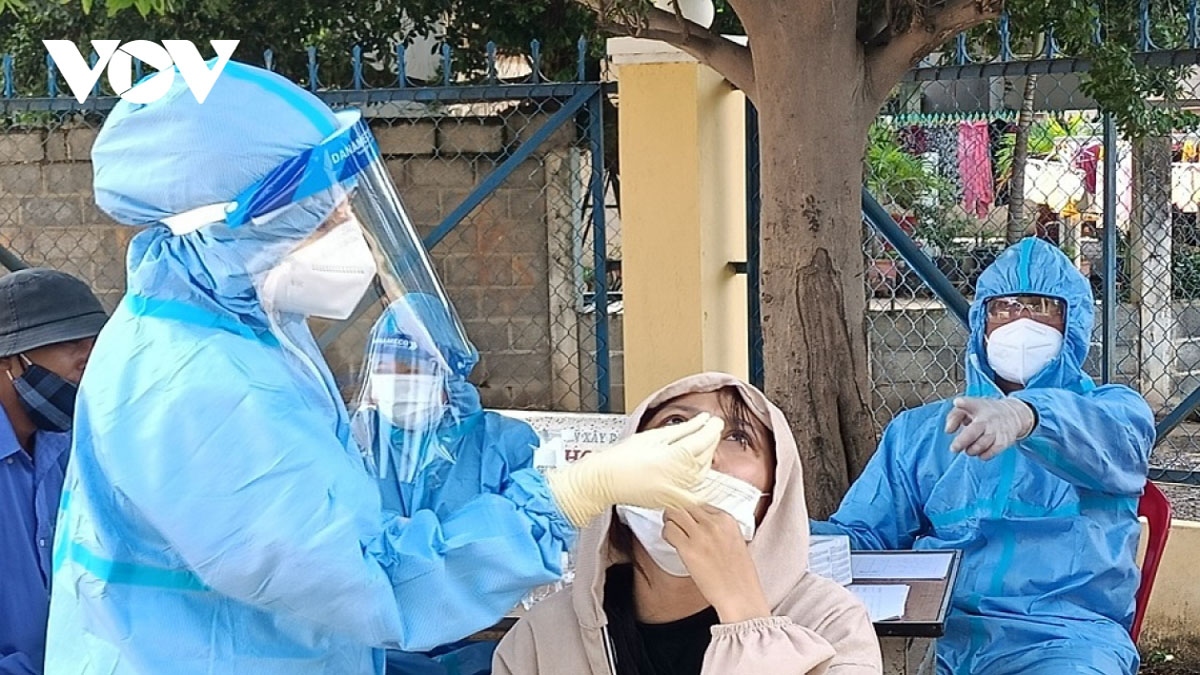 In a resolution relating to COVID-19 prevention and control signed by Deputy Prime Minister Vu Duc Dam on March 17, the Government has requested that the MoH closely monitor the pandemic situation and make recommendations in a bid to adjust COVID-19 prevention and control measures.
The MoH has been asked to adopt a flexible surveillance and detection strategy for SARS-CoV-2 infections suitable to pandemic developments in each period, whilst also striving to reduce the death rate to a level lower than the Asian average.
The Government has duly requested the flexible implementation of 'pandemic prevention - detection - isolation - zoning – control' measures in the narrowest possible scale and scope in line with pandemic development, along with  the flexible application of the anti-pandemic formula of '5K + vaccination, medicine + treatment + technology + public awareness + other measures'.
Vietnam aims to complete its vaccination process, including offering the second shot for people aged 12 to 18 and the third shot for those aged over 18, by the end of the first quarter of the year. It will strive to ensure the adequate supply of vaccines and complete vaccinations for children from five to 12 years old by September.
The MoH has been assigned to urgently examine offering a fourth vaccine dose for adults and the third dose for children between give and 18, as well as to vaccinate children from three to five years old.
The Government has stressed the necessity of swiftly accessing specific drugs for COVID-19 treatment, whilst speeding up the production, technology transfer, and processing of COVID-19 treatment drugs in the country.