Vietnam seeks COVID-19 vaccine assistance from Switzerland, France, Australia
Wednesday, 08:27, 09/06/2021
VOV.VN - Health Minister Nguyen Thanh Long on June 8 had separate meetings with ambassadors of Switzerland, France and Australia in Hanoi, to seek the countries' assistance with COVID-19 vaccine supplies.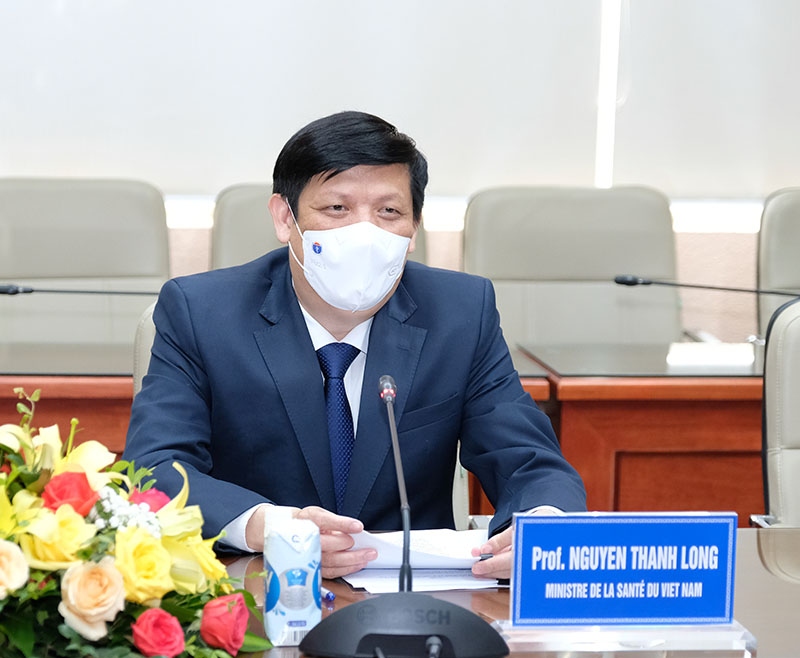 During these meetings, Long thanked the Governments of Switzerland, France, and Australia for supporting healthcare services in Vietnam, especially the ongoing COVID-19 fight with COVID-19 vaccine deliveries through the United Nations run COVAX Facility.
He noted that one of Vietnam's priorities in COVID-19 prevention and control is early and broad access to the supply of COVID-19 vaccines. Despite efforts, Vietnam expects Australia, France and Switzerland will provide continued support for the country in order to access more vaccine sources, he said.
The Minister also expressed his wish that the governments of the three countries would work with COVAX Facility on early delivery of the next batch of the COVID-19 vaccine to Vietnam.
The ambassadors all highly appreciated the results Vietnam has achieved in the COVID-19 fight and voiced their commitment to facilitate cooperation with Vietnam in this regard.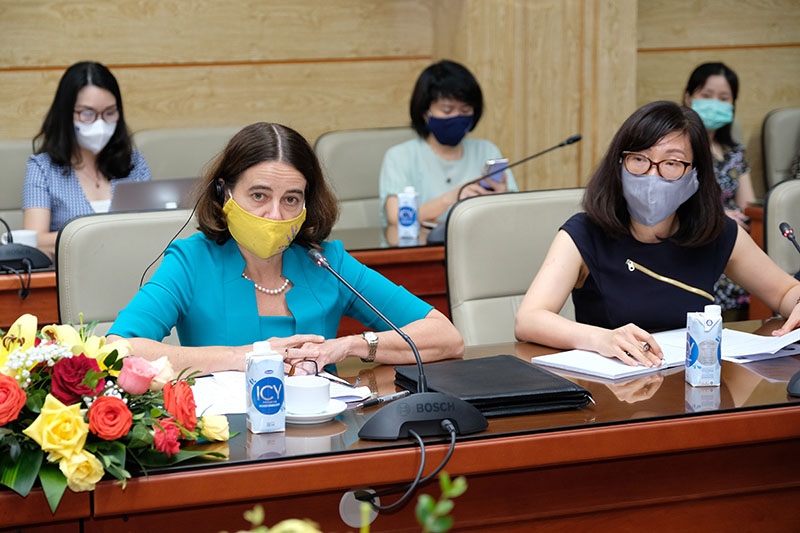 Mobyn Mudie, Australian Ambassador to Vietnam, said her government has decided to provide AUD40 million to Vietnam's vaccination programme and is considering supplying additi8onal COVID-19 vaccines to the country.
Meanwhile, Ivo Siebber, Ambassador of Switzerland, said Swiss pharmaceutical firms operating in Vietnam have all affirmed their willingness to support Vietnam. He also added that Zuellig Pharma and DKSH firms will continue to work closely with the Vietnamese Ministry of Health to bring the Moderna vaccine to Vietnam at the earliest.
French Ambassador Nicolas Warnery affirmed the long-standing healthcare cooperation relations between France and Vietnam through bilateral and multilateral cooperation programmes over the years. He acknowledged Minister Long's proposal on the transfer of COVID-19 vaccine production technology which he said would be examined by the French side.
Vietnam is currently using the AstraZeneca COVID-19 vaccine purchased from the manufacturer and supplied under the United Nations run COVAX Facility.