Vietnam plans to produce 100 million Nano Covax vaccine doses each year
Tuesday, 17:49, 22/06/2021
VOV.VN - The Vietnamese Nanogen Pharmaceutical Biotechnology JSC have stated that it will be able to produce 100 million doses of the locally-made Nano Covax vaccine annually, with each dose costing between VND130,000 and VND230,000, equal to between US$5.30 and US$10.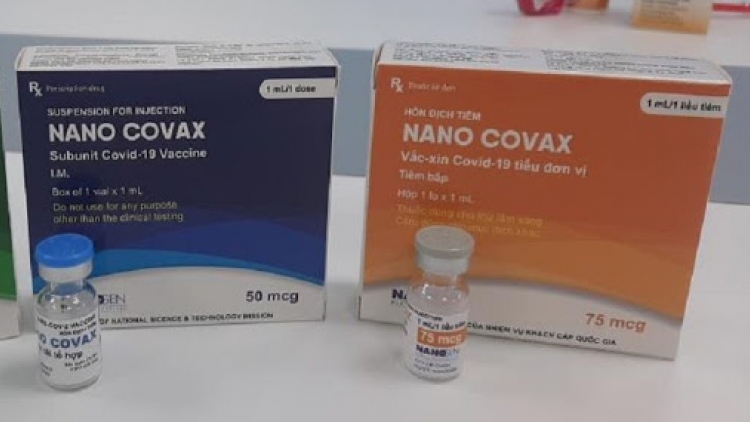 The producer noted that approximately 13,000 volunteers are being jabbed as part of phase 3 of human trials for the home-grown Nano Covax vaccine in order to evaluate its effectiveness.
As part of ongoing trials, 1,000 volunteers received their first shot of the vaccine in phase 3A. Moving forward, the group will be injected with their second shot 28 days following their first jab.
Following this, 14 days after their second shot, researchers will collect data in order to evaluate the vaccine's effectiveness against the British, South African, and Indian variants of the virus.
This comes after the results of the initial two phases of trials showed that the Nano Covax vaccine was safe, with 100% of volunteers producing antibodies, a rate far higher than previously expected.
Providing that the results remain positive, then it is likely that the country will administer the vaccine to the public in early 2022.
Along with Nanogen, three other Vietnamese firms are in the process of researching and producing COVID-19 vaccines. They include the Company for Vaccine and Biological Production No1 (Vabiotech), the Institute of Vaccines and Biological Medical (Ivac), and the Centre for Immunization Vaccines (Polyvac).