Vietnam pilots Internet speed measuring stations abroad
Friday, 18:48, 17/09/2021
The Vietnam Internet Network Information Centre (VNNIC), in collaboration with NetNam JSC, has piloted two i-Speed Internet speed measuring stations in Singapore and Hong Kong (China) since September 5.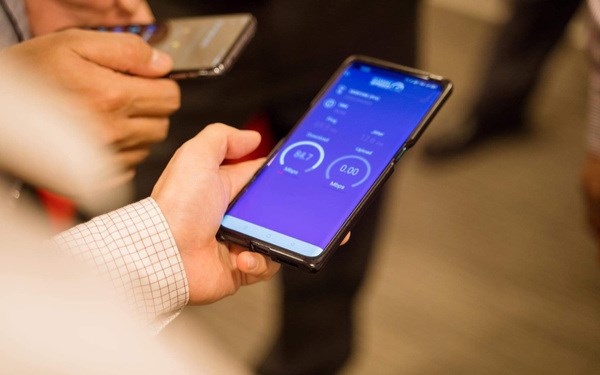 The move aims to support Internet users and service suppliers evaluate the quality of international Internet connections, especially in the current period when demand for Internet services for online working and studying are surging due to the COVID-19 pandemic.

On September 17, the centre released a report on measuring results at the two stations in the first week of operations, which showed that the average download speed was 38.76 Mbps, while the upload speed was 30.38 Mbps on the fixed broadband and 34.34 Mbps and 14.41 Mbps, respectively, on the wide broadband, lower than the average results measured in stations inside the country.

On the foundation of the results, the centre will launch officials measuring stations in regional and international Internet hubs.

The Internet speed measuring system via I-Speed app of the VNNIC was launched in January 2020, helping users check the speed of their Internet connections and quickly evaluate network service quality.

Recently, the Viettel Military Industry and Telecoms Group (Viettel) has announced that it and Ericsson and Qualcomm Technologies have successfully set up a 5G data transmission network with speed of over 4.7Gb per second, 40 times higher than the 4G network and two times higher than the existing 5G system. With the result, Viettel has become one of the telecommunications service providers with the highest 5G speed in Asia.