Vietnam observes memorial day for COVID-19 victims
Friday, 09:07, 19/11/2021
VOV.VN - Vietnam is commemorating officials, soldiers and people who have died of COVID-19 on November 19, with a memorial service to be held in Ho Chi Minh City – the epicenter of the coronavirus outbreak.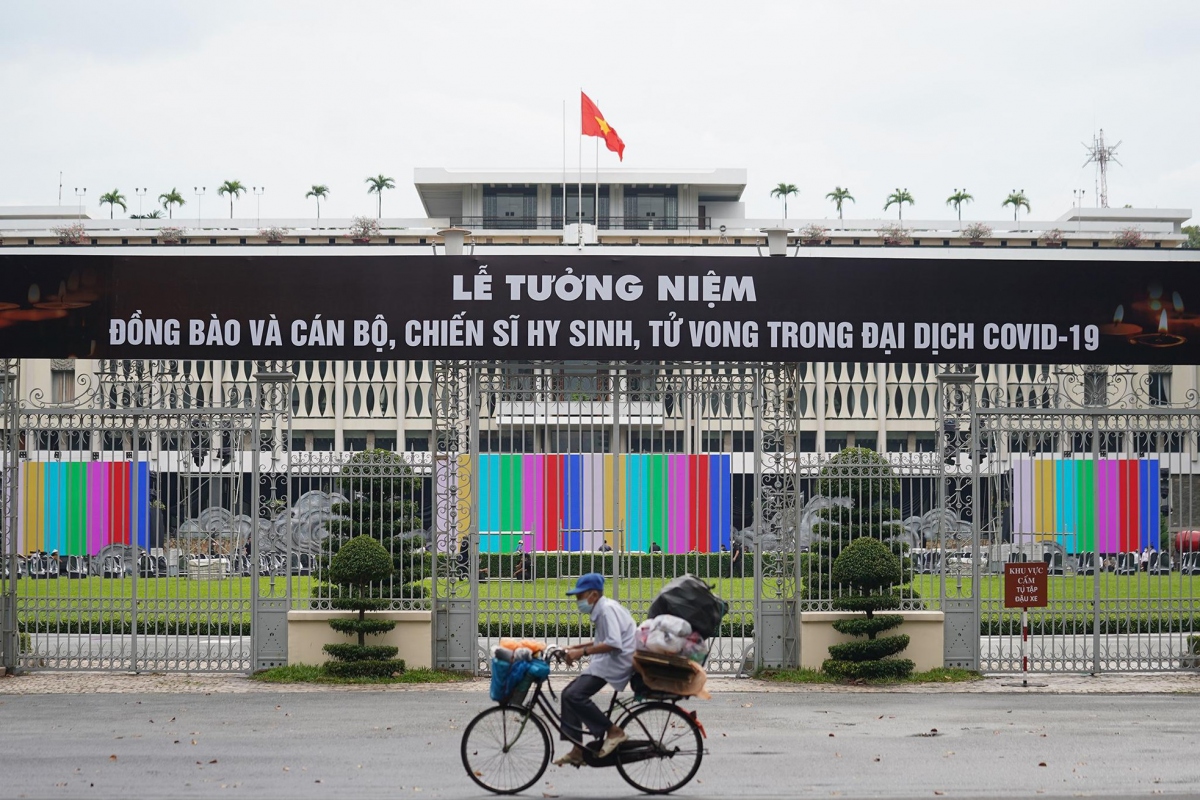 The memorial service will also serve as a source of encouragement to frontline forces and raise people's sense of responsibility for COVID-19 prevention and control measures.
The event is scheduled to take place at the city's Reunification Palace at 08pm, and will be connected to Hanoi and other cities and provinces nationwide.  
Buddhist churches across the country will ring the bell, light candles, offer incense and pray for those who died of the disease.
In Ho Chi Minh City, local people will turn off lights and burn candles in public places such as pedestrian zones, parks, residential areas, apartment blocks and others to commemorate the deceased.
The fourth wave of COVID-19 that started in late April 2021 has left more than 23,000 people dead nationwide, 74% of whom were recorded in Ho Chi Minh City alone.