Vietnam moves to meet climate change commitments at COP26
Tuesday, 13:04, 26/04/2022
VOV.VN - Vietnam has drafted a National Strategy on Climate Change for the period leading up to 2050 that reflects the qualitative change in its climate change response, said Deputy Minister of Natural Resources and Environment Le Cong Thanh.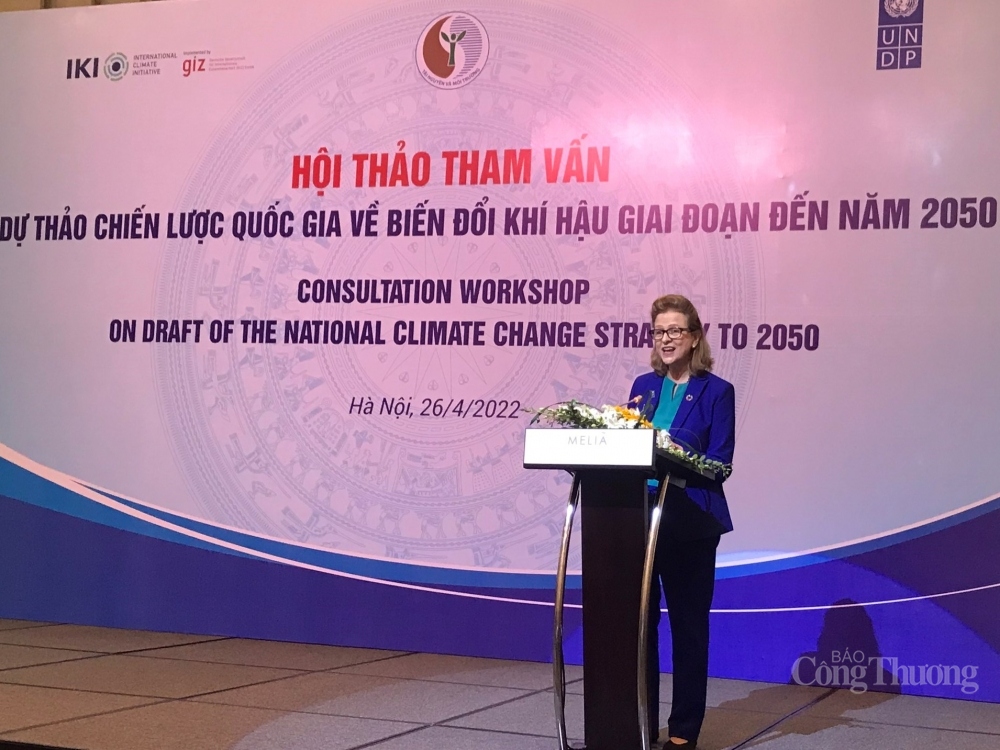 Minister Thanh was speaking at a consultation workshop held on April 26 which was co-hosted by the Ministry of Natural Resources and Environment, the UN Development Program (UNDP), and the German Agency for International Cooperation (GIZ)
He emphasised that the strategy also highlights the roadmap towards realising Vietnamese commitments made at the UN Climate Change Conference (COP26), as well as the ways to achieve the goal of net zero carbon emissions by 2050.
The draft strategy has been sent to relevant ministries and agencies across the country and scientists nationwide for their opinions, he said, adding his hope that international organisations and development partners would continue to support the country in implementing the strategy.
Experts said Vietnam's strong commitments and responsible contributions made at COP26 have been highly appreciated by the wider international community and have opened up many opportunities for co-operation in low-emission growth and climate change adaptation.
They pointed out that in the current international and domestic context, the National Strategy should be updated to include new international trends, as well as putting forth priority issues closely linked to the implementation of the Paris Agreement and Vietnamese commitments at COP26.
Addressing the consultation workshop, Caitlin Wiesen, UNDP resident representative in Vietnam, expressed her hope that the long-term climate change strategy would provide a solid foundation for future plans and policies to be formulated to address climate change.
She also underlined the necessity of building consistent climate change legislation and accelerating adaptation measures in order to enhance resilience for wider society, especially for people and communities that have been directly impacted by climate change.
She stated the importance of establishing a fair and green transition roadmap, as well as devising transparent mechanisms and policies to strictly monitor the flow of public and private funding to support the implementation of green projects.
The completion of the Draft National Strategy following COP26 clearly shows the Vietnamese Government's strong determination to fulfill its goal of reaching net zero carbon emissions.
Sharing the same perspective, Weert Börner from the German Embassy in Hanoi emphasised that the draft strategy has contributed an important part to national debates on net zero carbon emissions commitments. These debates he said are required to be continued once the strategy is approved by the Prime Minister this year.
He affirmed that the German Government is ready to provide further support to Vietnam in the transition process to achieve net zero carbon emissions in an equitable and sustainable manner in the future.