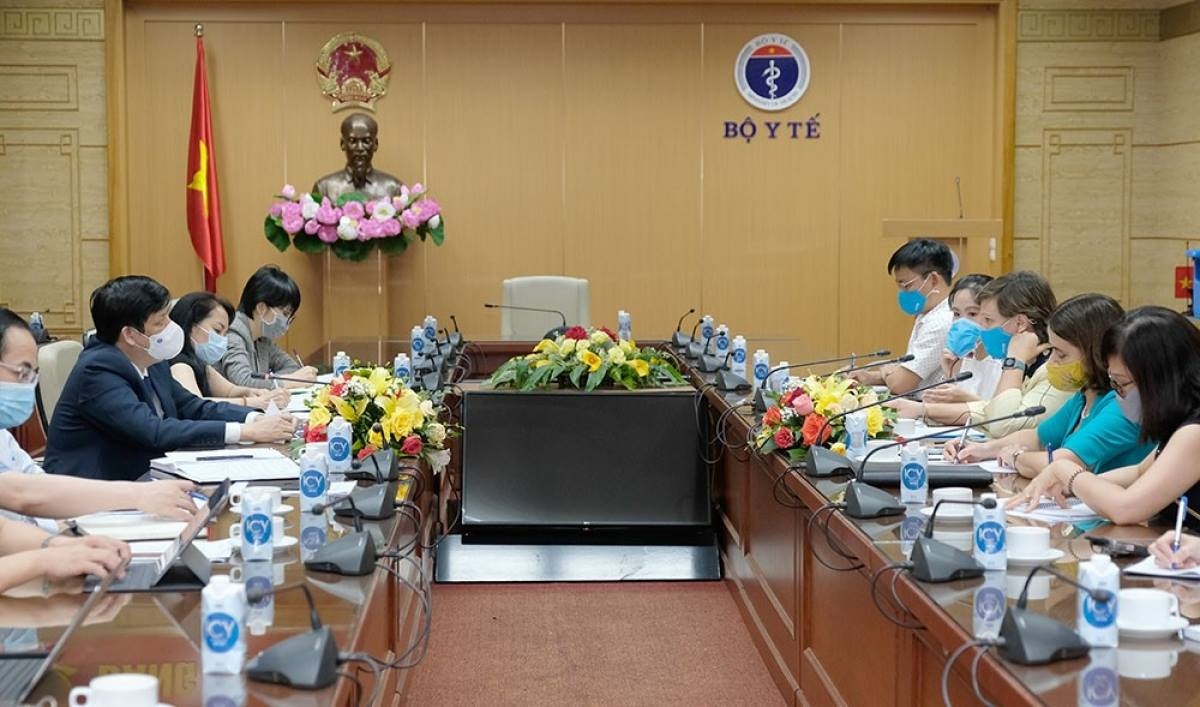 While receiving Rana Flowers, UNICEF Vietnam representative, Minister Long stated that Vietnam is currently battling the fourth wave of the COVID-19 pandemic, and the government is implementing measures, including vaccination, in an effort to slow the spread of the virus in the community.
By the end of the year, he said Vietnam is aiming to vaccinate 70% of its population as a means of reaching hard immunity within the community, although so far vaccine deliveries are slow going.
The Ministry of Health (MoH) has worked alongside the COVAX Facility and has also sent a letter to the UNICEF outlining an expectation that more COVID-19 vaccines will be shipped to Vietnam through UNICEF in the fastest way possible, Minister Long stressed.
In response, Flowers praised the Vietnamese Government's initiative in launching a COVID-19 vaccination fund, as well as its great efforts in combatting the spread of the pandemic.
She announced that as many as 1,910 refrigerators used for storing and preserving vaccines will be transported to Vietnam in late July as part of the cold chain support package funded by the Australian Government.
In addition, five refrigerated vehicles to transport vaccines ordered by the UNICEF and five million needles and syringes are due to arrive in Vietnam in the third quarter of this year.
With regard to COVID-19 vaccines, Flowers said the following batch of the vaccine would be delivered as soon as it is approved by the World Health Organisation, scheduled for July.
Vietnam has so far this year received approximately 2.5 million doses of the AstraZeneca vaccine from the COVAX Facility.