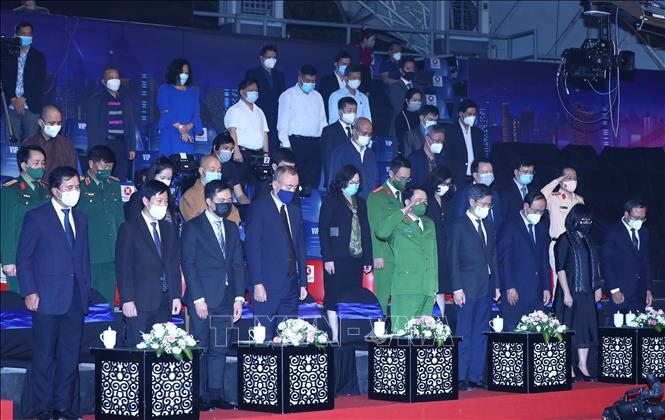 Addressing the ceremony, Permanent Deputy Prime Minister Pham Binh Minh who is chairman of the National Traffic Safety Committee extended his condolences to families whose relatives have unfortunately died due to traffic accidents in Vietnam.
He called on everyone to join hands to ease the pain that traffic accidents have caused to victims and their families, and take actions for the safety of those who are alive.
Delegates attending the event spent a minute of silence commemorating the dead victims of traffic accidents.
In its latest report the World Health Organization shows that every year, nearly 1.3 million people die and nearly 50 million people are injured in traffic accidents globally.
In Vietnam, nearly 7,000 people are killed and over 11,000 people are injured in traffic accidents every year. Traffic accidents have claimed more than 5,000 lives over the past 11 months.