Vietnam approves AstraZeneca Evusheld treatment for COVID-19 patients
Thursday, 10:56, 10/03/2022
VOV.VN - The Ministry of Health licensed AstraZeneca's Evusheld antibody on March 10 for use as part of COVID-19 prevention efforts to support high-risk people who are most vulnerable to virus infection.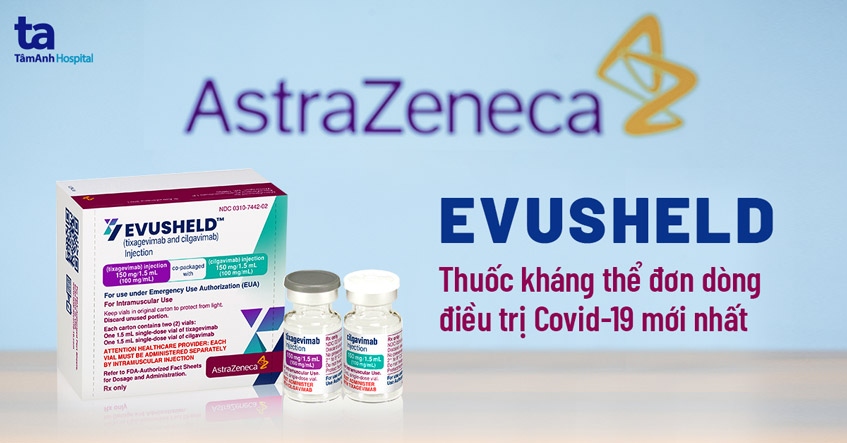 Evusheld, a long-acting monoclonal antibody, serves as a prevention therapy for certain high-risk people that is capable of helping to protect them from COVID-19 infection before they are actually exposed to the virus. It is the first pre-exposure prophylaxis product created to tackle COVID-19, with the exception of vaccines.
Given the rapid spread of the SARS-CoV-2 virus in Vietnam, including the detection of the Omicron variant, people suffering from underlying diseases such as liver and kidney failure, cardiovascular disease, musculoskeletal problems, diabetes, chronic obstructive pulmonary disease, and those with moderate and severe immunodeficiency, can be more vulnerable to virus infection,
In contrast to normal vaccines, Evusheld helps inoculated individuals produce a necessary amount of antibodies in order to protect them against COVID-19, with an efficiency of up to 83%. Indeed, no cases of severe illness or death have been recorded post injection over the course of six months of trials, according to AstraZeneca's PROVENT study.
Clinical tests also indicate that Evusheld can neutralise the Omicron variant, especially its sublineages BA.1.1 and BA.2 that have spread across nearly 100 countries and territories, including Vietnam.
It is also noteworthy that those who are unable to get any of the existing COVID-19 vaccines because of serious side-effects to any of the components of the vaccines such as severe allergy and anaphylaxis can get the Evusheld injection.