Vietnam Airlines flight attendant stands trial for spreading COVID-19
Tuesday, 10:25, 30/03/2021
VOV.VN - Duong Tan Hau, a Vietnam Airlines flight attendant, came to trial in Ho Chi Minh City on March 30 on a charge of flouting quarantine regulations to spread contangious diseases to others.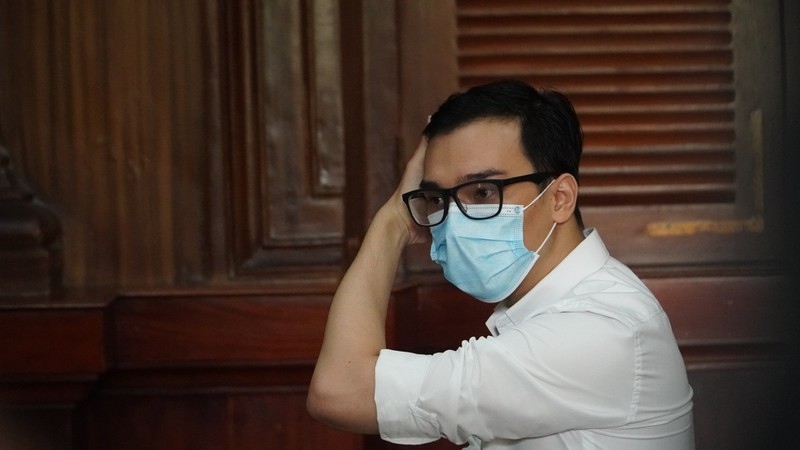 Hau, 29, flew from Japan to Vietnam on November 14 and was transferred to a Vietnam Airlines - run quarantine facility in HCM City's Tan Binh district.
During his stay, he left his room to meet two other crew members returning from Romania, who were later diagnosed with the SARS-CoV-2 virus.
Following two negative tests, Hau was allowed to leave the quarantine facility on November 18 for a guest house where he was set to self-isolate for another 14 days in line with regulations on COVID-19 prevention and control.
But he once again breached regulation by meeting and going out for meals and coffee with one of his friends. They both tested positive later.  
His friend, a Vietnamese teacher of English, was said to have contact with many people and transmit the virus to two other local residents, including a one-year-old boy.
Investigators said the case had caused a material loss of nearly VND4.5 billion worth of COVID-19 tests and other costs. More than 2,000 people had been forced to be placed in quarantine.
The Vietnam Airline attendant pleaded guilty.    
The Procuracy proposed a suspended sentence of between two – three years to be given to the flight attendant.
Judging the case, the court decided to hand down a two-year suspended case to the defendant.