Urgent preparedness to cope with tropical depression, storm
Sunday, 15:17, 20/12/2020
VOV.VN - The Central Steering Committee on Disaster Prevention and Control hold an urgent meeting on December 20 in Hanoi to discuss a range of solutions to respond to a tropical depression that strengthened into a storm, the 14th to hit the East Sea this year, with international name of Krovanh.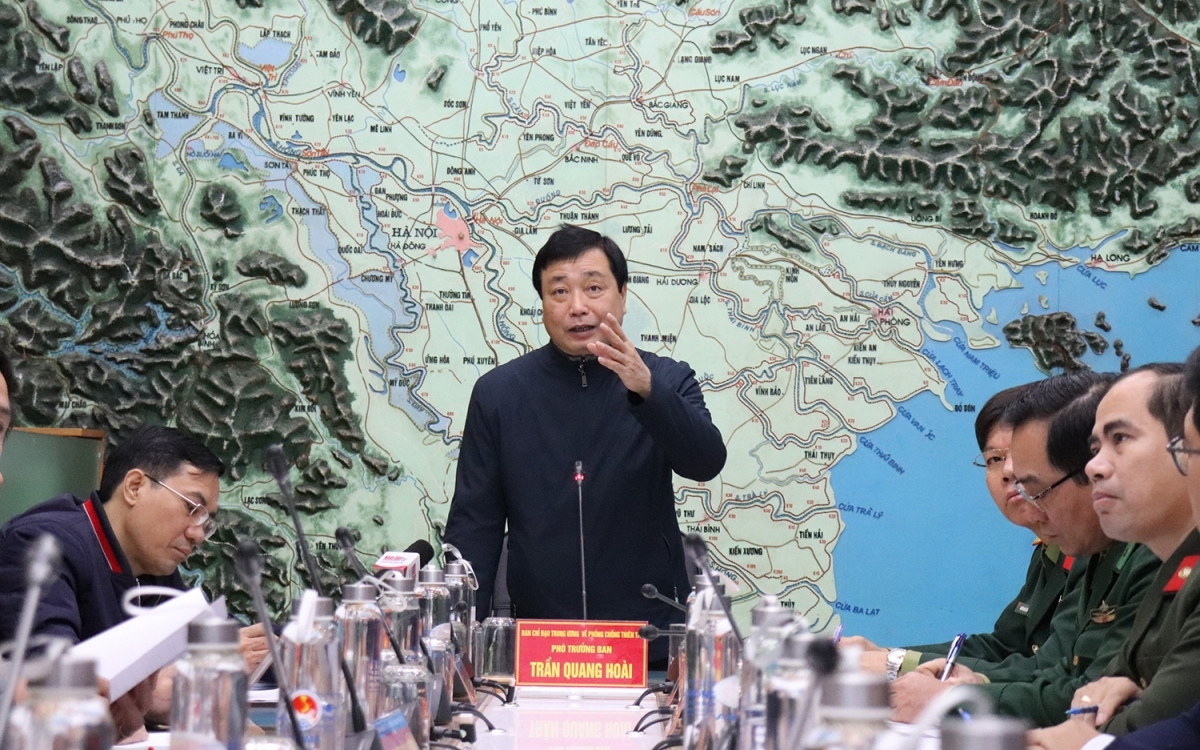 Tran Quang Hoai, Deputy Head of the Central Steering Committee urged localities to brace themselves for the impact of the storm which remains very complicated, coupled with high risks at sea.
According to a report of the Border Guard of the provinces from Quang Ngai to Kien Giang, up to this morning, as many as 46,682 vehicles with more than 255,000 people have been updated on the developments of the tropical depression in order to take preventive measures or move out of danger areas.
The committee asked local authorities to closely watch weather pattern developments so as to timely inform ship owners working on the sea to avoid dangerous areas and actively conduct preventive measures.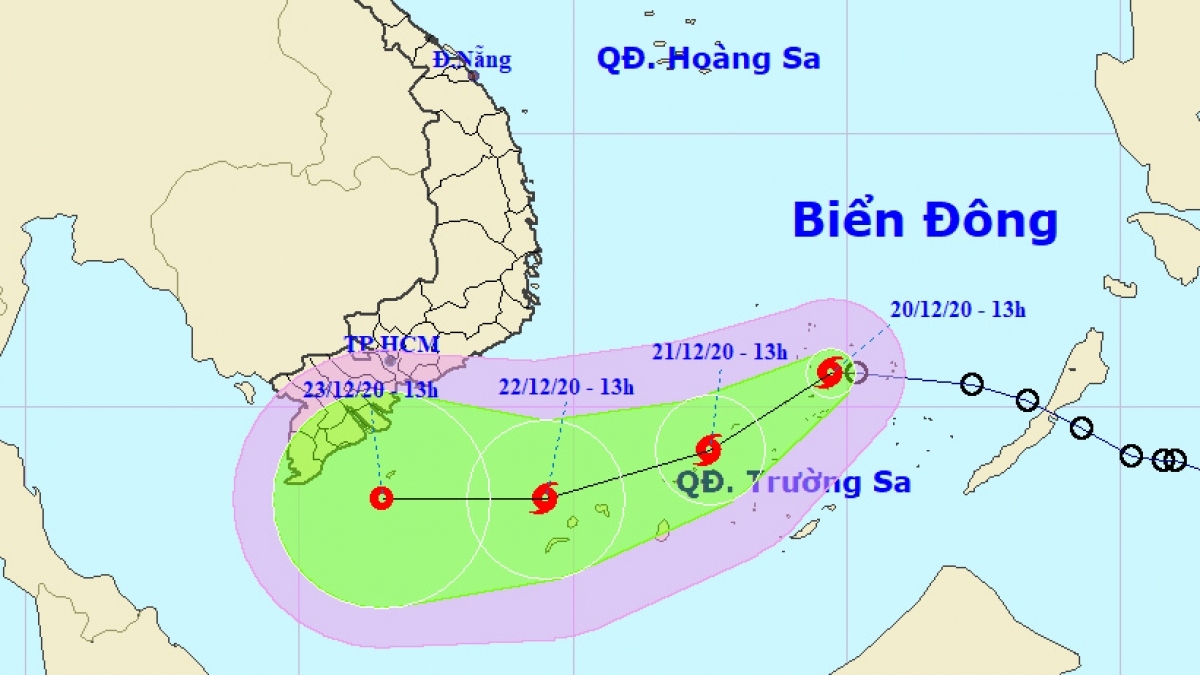 According to the National Center for Meteorological and Hydrological Forecasting, at 13:00 on December 20, the storm was centred at about 10.6 North latitude and 114.7 degrees East longitude, about 120km south of Song Tu Tay island on  Truong Sa (Spratly) archipelago.
The strongest wind force near the storm's centre is between 60-75 kph, gusting up to 10 category.
Over the next 24 hours, the typhoon will move west and then change its direction to move south west with a speed of between 10-15 kph, and is likely to become stronger.
By 13:00 on December 21, the storm's will be located at about 9.2 degrees North latitude and 112.5 degrees East longitude, about 330km southwest of Song Tu Tay island on Truong Sa archipelago, with the strongest wind power close to its centre of between 60-90kph, gusting up to 11 category.
The eastern sea area in the middle and south of the East Sea, including the eastern sea area of Truong Sa archipelago will be hit by strong wind, rough seas and sea waves measuring from 5.0-7.0m high.
In addition, due to the influence of the low pressure trench at about 6-10 North latitude connecting with tropical depression combined with cold air, the western sea area of the South of the East Sea, including the western sea area of Truong Sa archipelago will have heavy rain, rough seas and sea waves measuring as high as 3.5 to 5.5 m.