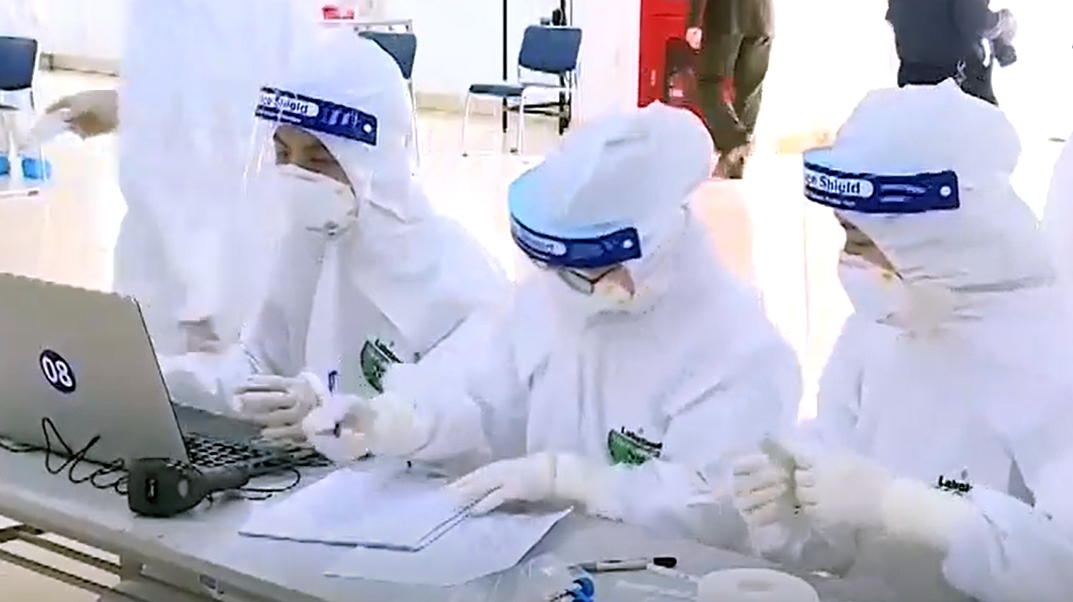 Both foreign cases, a Singaporean expert and a Pakistani expert, flew to Vietnam's Tan Son Nhat International Airport in Ho Chi Minh City from Dubai on April 3.
They both tested positive for the SARS-CoV-2 virus two days later and were transferred to HCM City-based Cu Chi field hospital for medical surveillance and treatment.
Nine other patients are Vietnamese citizens returning to the homeland on different flights from France, the United Kingdom, Japan and the United States.
They tested positive during their stay in concentrated quarantine facilities.
All of the new patients had been placed in quarantine as soon as they entered Vietnam, thus posing no risk to the community, said the MoH.    
Also on April 7, seven COVID-19 patients were discharged from hospital after making a full recovery from the disease.
Vietnam has so far recorded a total of 2,659 coronavirus infections, of whom 2,429 have recovered from the virus.
The number of deaths caused by COVID-19 and related illnesses remains at 35.