Tropical storm likely to form in East Sea, heavy rain expected
Tuesday, 08:56, 09/08/2022
VOV.VN - A tropical depression formed in the northern part of the East Sea on August 9 and is likely to strengthen into a storm in the next 24 hours, according to the National Center for Hydrometeorological Forecasting.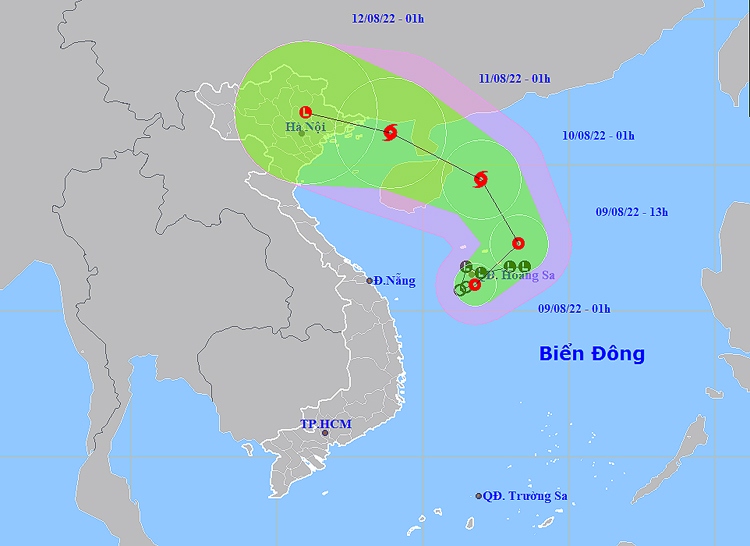 The tropical depression, packing winds of between 39-49kph near its centre at around 1am on August 9, is forecast to move north and north-east and then change its direction into north and north-west to travel at a speed of 10kph.
It is anticipated to gain strength into a storm at around 1am on August 10 with winds gusting between 62 – 74kph near its eye.
In the next 24 to 48 hours, the storm is likely to move north west at a speed of 10-15kph.
Northern provinces, especially those stretching along the coastal areas, have been warned about heavy rain and rough seas in the coming days.