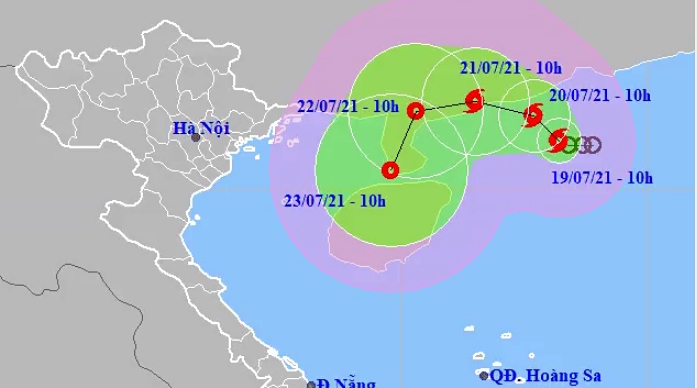 At around 10.00am on July 19 Cempaka was about 180km south-west of Hong Kong (China), packing winds of more than 75kph near its centre, according to the National Centre for Meteorological Forecasting.  
In the next 48 hours, the storm is forecast to move north and north-west with winds gusting 90kph off the south-western coat of China's Guangdong province.
The storm is anticipated to change its course towards west and south-west and then weaken into a tropical low depression.
"It is highly likely that after reaching China's Leizhou peninsula, Cempaka will change its direction to the south, and not enter the Vietnamese mainland," said Nguyen Van Huong, head of the Climate Forecasting Department under the National Center for Hydro-Meteorological Forecasting.
Meanwhile, a low pressure trough is moving across northern provinces. It will connect with the tropical low depression, to dump lashing rain on the region, with rainfall expected to hit 200mm or above.
Meteorologists warned against a possibility of thunderstorms, whirlwinds, lightning, as well as a risk of flash floods and landslides in mountainous provinces.