Sustainable development continues to thrive in Vietnam
Wednesday, 14:43, 28/04/2021
VOV.VN - The country's sustainable development over recent years has been highly appreciated by the UN, making it among the leading nations in terms of meeting sustainable development goals (SDGs).
Big targets set on sustainability
Amid difficulties and challenges, especially in the context of the novel coronavirus (COVID-19) pandemic, Vietnam will not adjust the content and is determined to realise the SDGs.
Recently, the Multi-Actor Partnership for 100% Renewable Energy (100% RE MAP) project was launched at a conference held in Hanoi in late March.
The partnership network will help popularise the numerous benefits of renewable energy, as well as the ability to concretise the 100% renewable energy scenario which is suitable with the country's conditions.
The project will be carried out over the course of three years, from March 2020 to March 2023, by Green ID, the World Wide Fund for Nature Vietnam (WWF), and the Vietnam Business Council for Sustainable Development under the Vietnam Chamber of Commerce and Industry.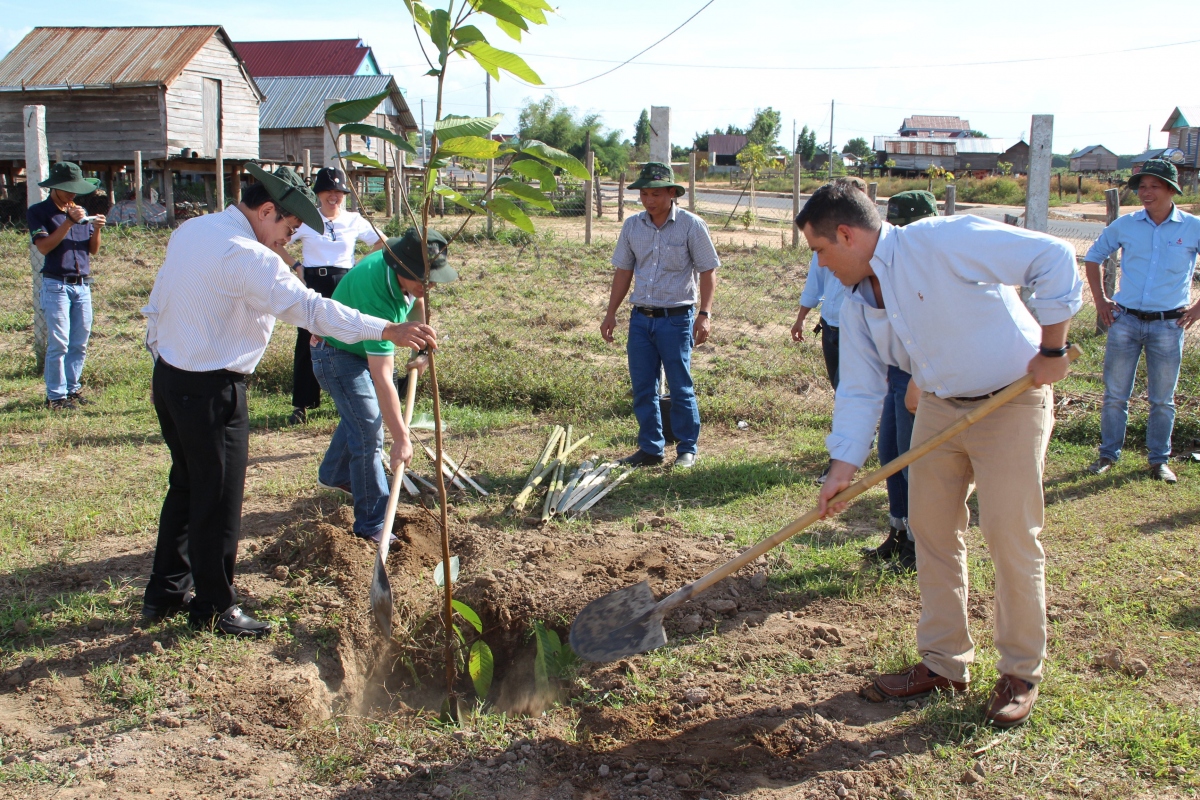 The country has also initiated plans to cut greenhouse gas emissions by 9% by 2030, although the figure could be brought up to 27% providing that international support is given through bilateral and multilateral co-operation and mechanisms.
The Government had previously set 17 sustainable development goals to be achieved by 2030 in a recently-issued decree.
The country is also targeting sufficient water and latrine systems, sustainable management of water resources, greater access to sustainable, reliable, and affordable energy for everyone, sustainable economic growth, stable work for all citizens, along with resilient infrastructure and sustainable industrialisation, and innovation. This is in addition to reducing inequality, the sustainable and resilient development of urban and rural areas, safe living and working environments, sustainable production and consumption, and a timely and effective responses to climate change and natural disasters. Other targets include the preservation and sustainable use of the ocean, seas, and sea resources, the protection and sustainable development of forests and the conservation of biodiversity.
Recently, an increasing number of firms in the country have given greater attention to the cause of sustainable development, thereby meeting goals set by the Government, especially in terms of the circular economy, renewable energy, sustainable agriculture, tourism, smart cities, and public-private partnerships. In addition to this enhanced awareness, leading local businesses have been integrating, or have started to integrate, the SDGs into their strategy and operations, whilst sustainability reporting has also become part of their corporate governance activities.
Sustainable agriculture: A primary focus  
Among these fields, sustainable agriculture has become the recent focus of the local Government.
Former Prime Minister Nguyen Xuan Phuc had previously approved a plan to change agricultural product consumption in the 2021-2025 period, with a vision toward 2030.

The plan, designed by the Ministry of Industry and Trade, aims to reorganise agricultural production on a large scale in line with the planning and requirements of the market, thereby accelerating the use of science and technology whilst applying traceability of agricultural products.
Along with these efforts, trade and services cooperatives will be consolidated and developed as a necessary intermediary between farmers, businesses, and banks to organise consumption for local farmers.
Agriculture investment also represents one of the sustainable activities of many multinationals and local businesses operating in Vietnam.
Over the past decade since it launched NESCAFÉ Plan, a public-private partnership programme between Nestlé, the Ministry of Agriculture and Rural Development, the Western Highlands Agriculture and Forestry Science Institute, and other partners, Nestle Vietnam improved the quality of coffee beans and increased farmers' incomes by 30%. It has also helped to protect the environment by reducing water use by 40% and fertiliser and pesticide use by over 20%.
Vinamilk, a leading local dairy company, has been focusing on solutions aimed at developing cow breeding in terms of scale, productivity, and technology, along with building a sustainable future for the breeding industry with a system of dairy cow farms located nationwide at its core. Vinamilk has therefore been applying the circular economy model in its system of farms, with specific programmes such as sustainable land management, advanced agricultural farming, green and renewable energy, waste management, and recycling to turn waste into resources.
The British American Tobacco (BAT) in Vietnam is another example of these changes aimed at achieving sustainable agriculture. Over the past 40 years of accompanying local farmers, BAT's agricultural investment has so far reached 41,000 tonnes in volume and VND2,800 billion in value.
The drone project launched in 2019 and the loose leaf barn project successfully deployed in 2020 serve as typical examples and can be considered as a success.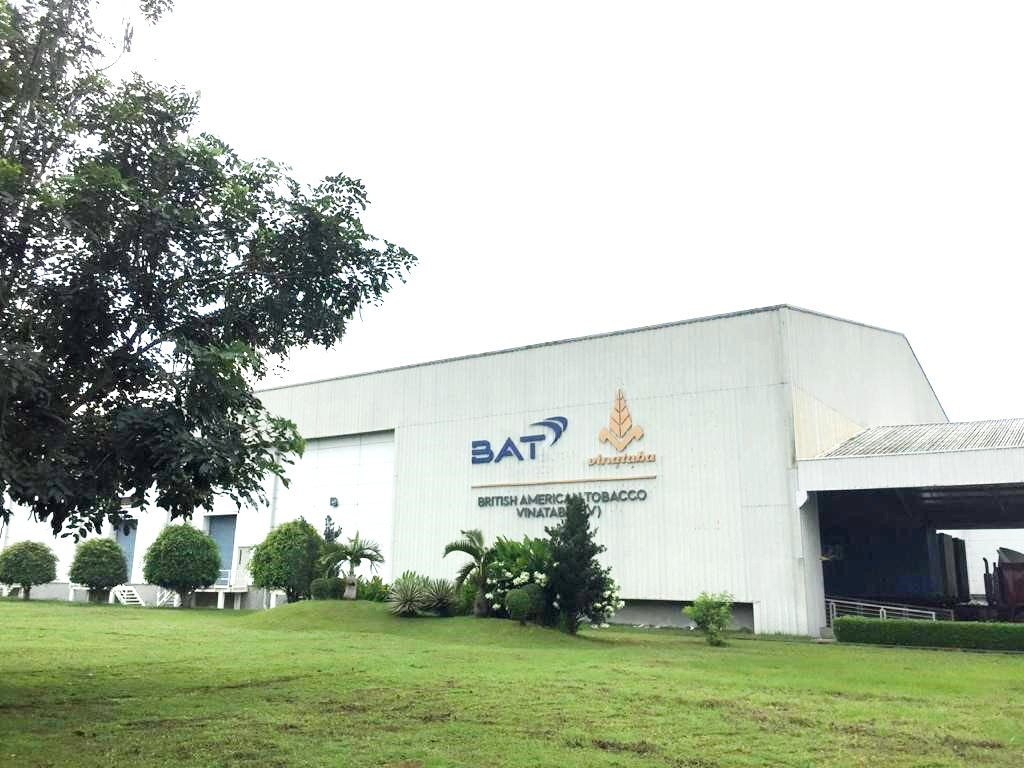 Previously, during the 2018 - 2019 crop, farmers sprayed CPA (crop protective agent) with conventional method at 100% of farms. Challenges brought about by this method were agriculture labour scarcity each year, the cost of labour increasing, direct exposure to agrochemical use, and the process' length of time.
With ambitions relating to agrochemical reduction and promoting farmers' welfare, during the 2020-2021 period, BAT plans to utilise a further 300 hectares, equivalent to 23% of the total area in the central region. The company and partners will also source drone services which will spray the 300 hectares and ensure there are robust schedules for spraying.
Moreover, the Loose Leaf Barn (LLB) project has benefited plenty of local farms. Compared to the traditional method, the LLB method has some advantages, including a 50% reduction of the stack collection labour, 30% reduction of the wood consumption, a larger cure capacity, more cured tobacco by the greenhouses, easier ways to conduct the cure, and less manipulated tobacco, thereby leading to less waste and safer work during the curing barn loading.
The actions of BAT, Vinamilk, and Nestle in Vietnam are among the many achievements which have greatly contributed to sustainable agriculture in particular and sustainability in general in the country.
BAT ESG Report 2020
Such activities considerably contribute to the BAT ESG Report 2020. BAT has announced it is committed to reaching carbon neutrality across its value chain by 2050. This ambition is highlighted in BAT's dedicated ESG report, which demonstrates significant progress towards meeting its goals.
BAT has been on its sustainability journey for more than 20 years. In March, 2020, it announced new ESG targets as part of its evolved strategy to deliver its A Better Tomorrow message. The latest ESG report demonstrates that BAT has delivered significant progress since then, including increasing consumption of non-combustible products by three million to 13.5 million by the end of 2020, increasing New Categories revenue by 15% in 2020 compared to 2019, and increasing renewable energy to 26%, a 10% increase from last year. This is in addition to a greater than 30% reduction in overall carbon emissions since 2019, a reduction of water withdrawn by nearly 11% since 2019, holding more than 38,000 human rights training sessions with more than 390,000 attendances across its supply chain, and reaching 38% of female representation in management roles.