Stunning shot of tornados captured in Nha Trang
Wednesday, 10:51, 08/09/2021
VOV.VN - Three tornadic waterspouts appeared on the sea off Nha Trang, a coastal city in central Vietnam, for roughly 10 minutes on September 7.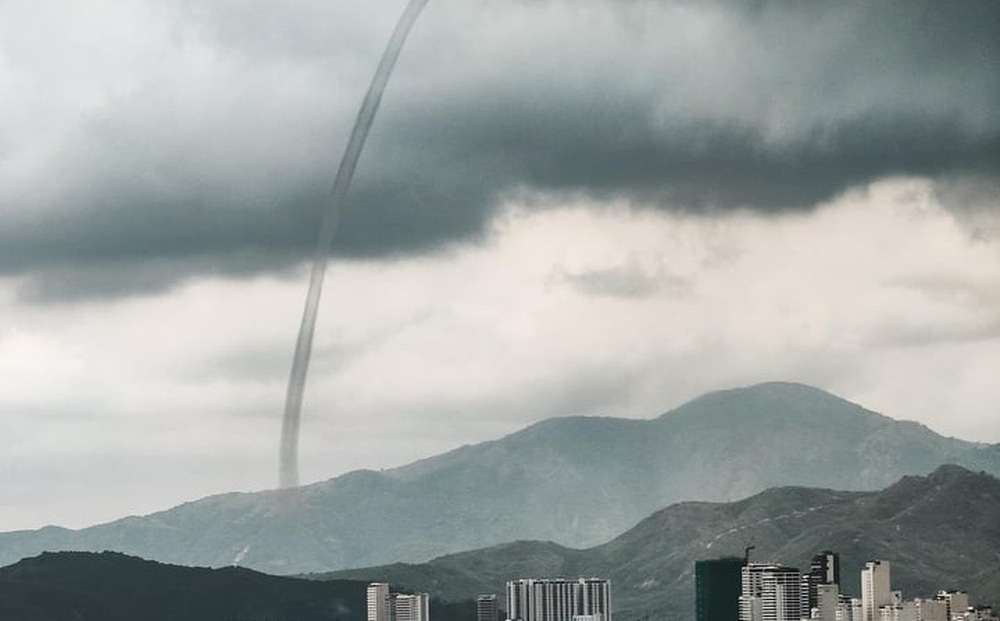 The natural phenomenon was recorded between 14:50 p.m. and 15:00 p.m. and hit the locality along with heavy rainstorms.
Witnesses said each waterspout reached a height of up to hundreds of metres high and lasted for several minutes.
Waterspouts are typically created when tornadoes develop and pass over the sea. They have a five-part life cycle, including the formation of a dark spot on the water surface, a spiral pattern forming on the water surface, the formation of a spray ring, the development of the visible condensation funnel, and ultimately their decay.
Tornadoes are said to be rarely seen in Vietnam and they usually appear at the beginning and during the rainy season. The phenomenon is more typical in the south compared to the north.
Waterspouts were earlier also captured on the sea near Vung Tau City and Rach Gia City in the Mekong Delta province of Kien Giang.