Struggling Vietnamese Cambodians receive aid amid COVID-19 pandemic
Tuesday, 13:11, 12/10/2021
About 60 poorest families of Vietnamese-Cambodians in Preah Sihanouk province on October 11 received relief aid, worth some US$20 each. ​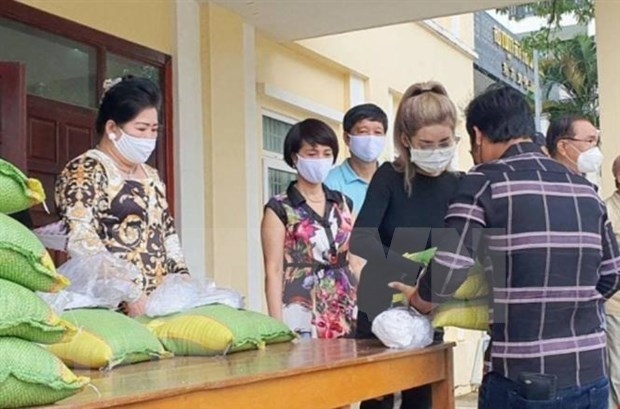 These families have been severely affected by the COVID-19 pandemic and natural disasters.

The aid was donated by a group of Vietnamese workers in Cambodia and presented to the disadvantaged people via the Vietnamese Consulate General.

In early October, the southwestern region of Cambodia was struck by prolonged torrential rains, making Vietnamese Cambodians in Preah Sihanouk, who were already affected by COVID-19, struggle even harder.

Thanking the donors for their donation, Vietnamese Consul General Vu Ngoc Ly said their kind-hearted gesture would provide motivation for the poor families in times of hardship.

According to Tran Van Nam, Chairman of the Khmer-Vietnamese Association in Preah Sihanouk, most of Vietnamese people living in the province have been given COVID-19 booster shots.