Special Tet celebrations for coast guard force
Friday, 14:14, 21/01/2022
VOV.VN - Unlike many other Vietnamese people, soldiers on Coast Guard ship CSB 4031 celebrate the traditional lunar New Year holiday (Tet) early before taking on long routine patrol missions at sea.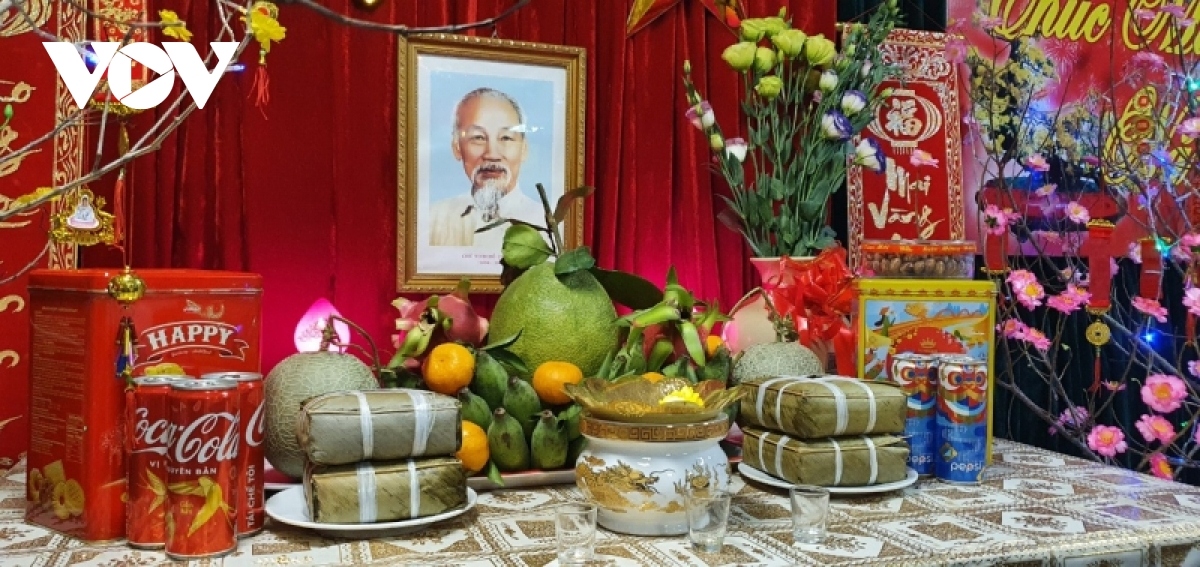 During the last days of the 12th lunar month when everyone rush to go home to celebrate Tet with their families, soldiers who make up the coast guard force set sail to protect the country's waters and islands.
Before leaving the mainland, officers and soldiers on board the ship complete all preparations for a voyage lasting for more than a month at sea. The ship is filled with food to welcome in the new spring season whilst at sea.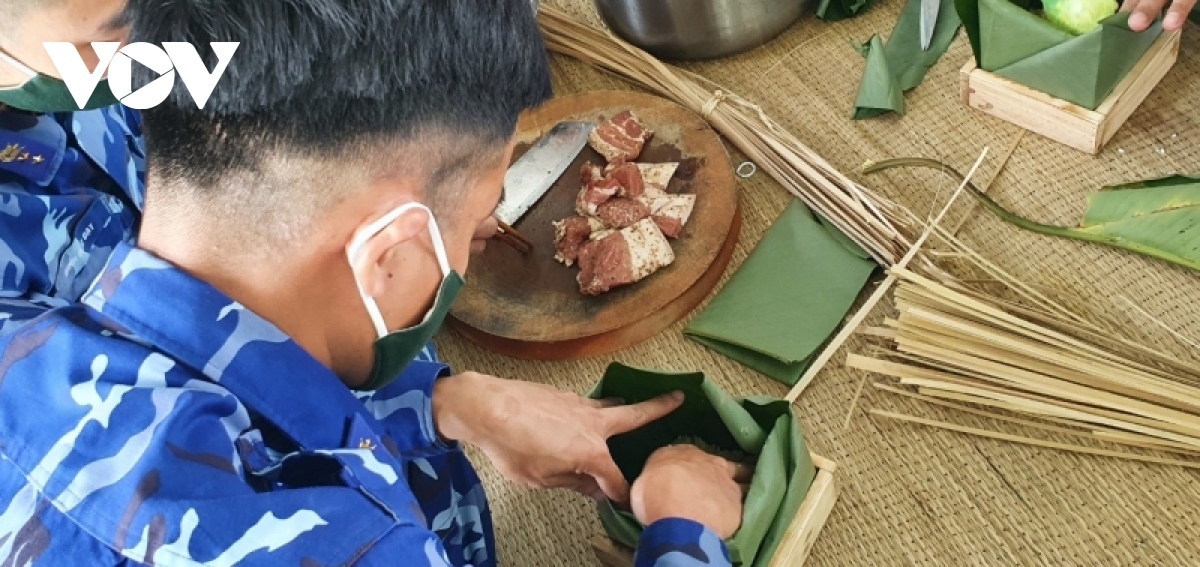 Nguyen Sy Thanh, one of the soldiers on board ship CSB 4031, says he has six times celebrated Tet at sea.
"I have spent 14 years joining coast guards and six years celebrating Tet with other soldiers out at sea. We set out on a mission to protect national sacred sovereignty," confides Thanh.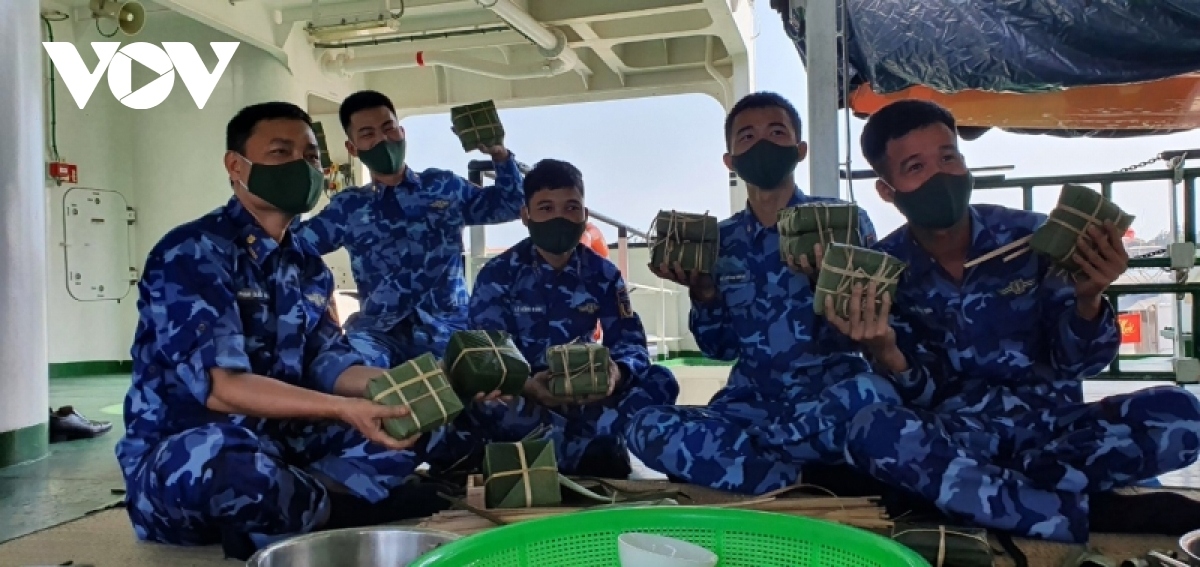 As Thanh is away from home, he has few opportunities to help his wife with the housework or take care of their young children.
"I always encourage my family and wish them a happy Tet. After the mission I will go home and visit my family," shares the young soldier.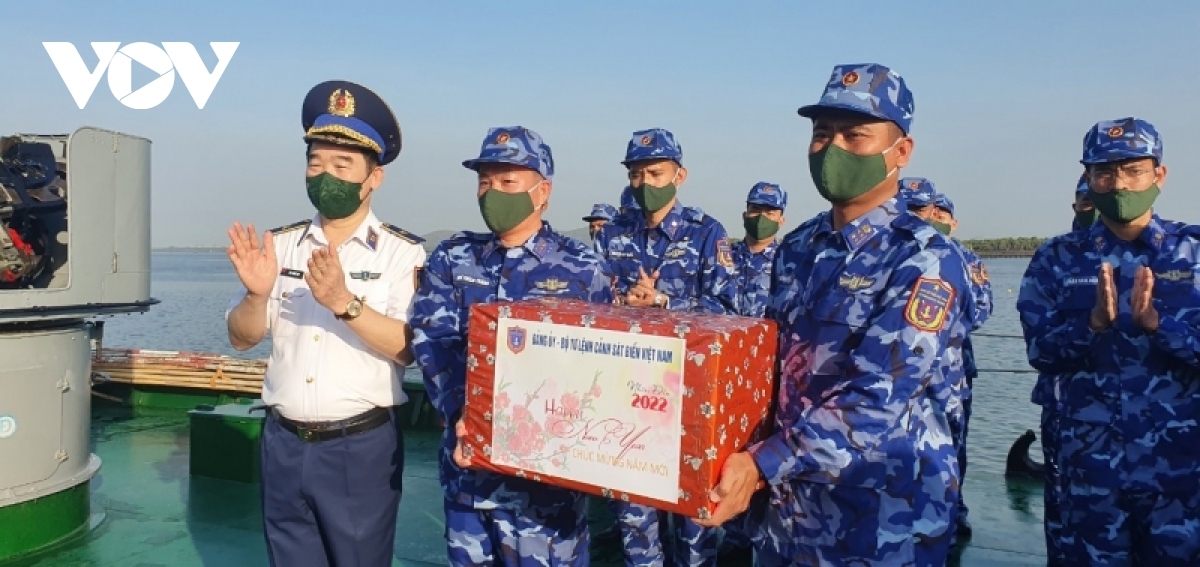 Major General Bui Quoc Oai, political commissar of the Vietnam Coast Guard, pays a Tet visit to all officers and soldiers of the ship, encouraging them to stand firm to protect the country's sea and islands.