Spain officially recognizes new-style Vietnamese passports
Monday, 15:44, 08/08/2022
VOV.VN - The Spanish Embassy in Vietnam issued a notice on August 8 stating that after finalising mandatory technical consultations with competent central agencies in Spain, these agencies have decided to officially recognise new-style Vietnamese passports which have a blue cover.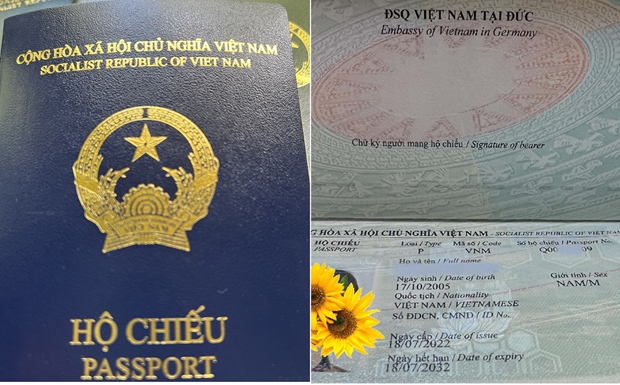 These passports already contain all necessary information in line with international regulations.
However, since stating the "place of birth" is a mandatory requirement to obtain a Schengen visa, applicants holding the new blue-violet passport must submit a valid National Identity Card/ID to prove their place of birth.
According to details given by the Spanish Embassy in Vietnam, as of August 8 the Embassy will re-receive visa applications from new passport holders who also possess valid Identity Card/Citizen ID.
In any case, visa applicants with the new-style passport should be aware that, when planning to travel to Spain or Europe, according to Schengen regulations, visas issued on any new passports will not be valid for entry into any Schengen area countries where new passports are not accepted.
Therefore, the Embassy recommends that visa applicants, in case of traveling on tours to several different countries, should contact the embassies of those countries before preparing for departure.
The Embassy of Spain added that passports which have green covers and show the "place of birth" are not restricted from entry by any of Schengen member states and will continue to be processed normally without being impacted by similar territorial restrictions.
Earlier, on August 1, the Spanish Embassy in Vietnam announced that it would not be able to accept Schengen visa applications for new Vietnamese passports which don't have "place of birth" information.