Second phase of Nano Covax human trials set for completion on Apr.8
Tuesday, 17:54, 06/04/2021
VOV.VN - Vietnam is scheduled to finalize the second phase of human trials for NanoCovax, a local-produced novel coronavirus (COVID-19) vaccine, on April 8.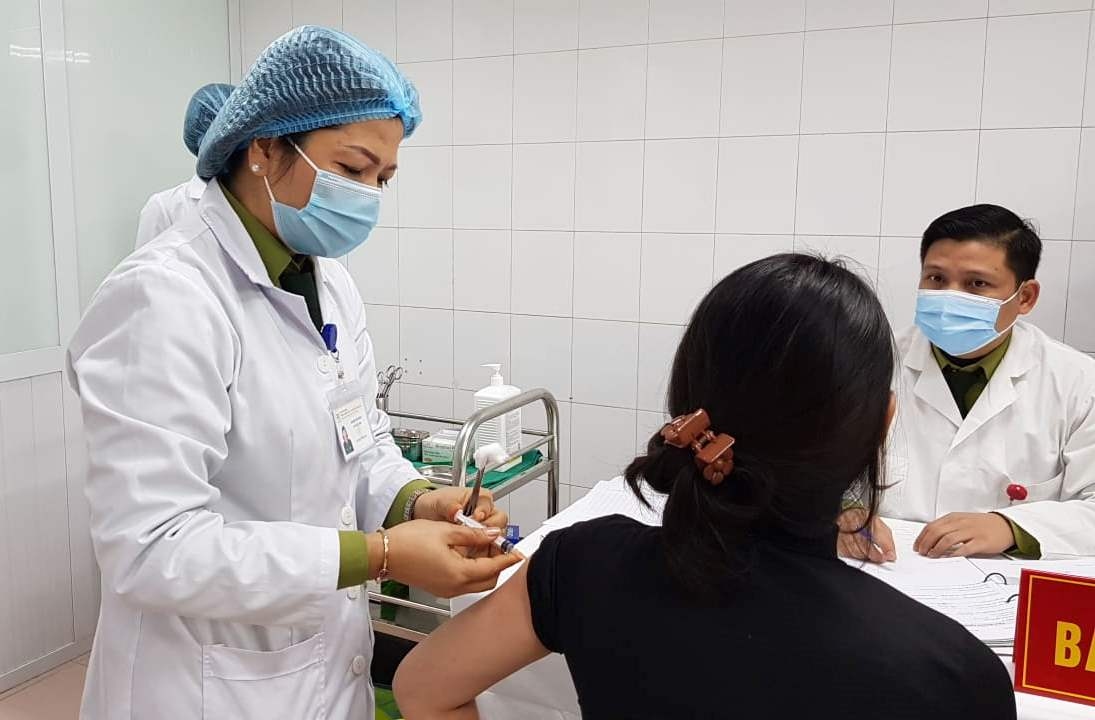 According to Chu Van Men, director of the Military Medical University's Centre for Clinical Trials and Bioequivalence, the majority of vaccinated individuals during the second-stage of human trials, remain in a stable condition . Only a few of those who received the jab recorded a mild pain around the injection site, whilst some had a fever which disappeared after only one or two days.
Ahead of being given their second shot, all volunteers will be given a health check, with samples being carefully taken.
Chu Van Men stated that as of April 6, a total of 270 volunteers in Hanoi and 276 volunteers based in the southern region have been given their second shot of the Nano Covax vaccine as part of the second phase.
The third phase is set to see the engagement of over 10,000 volunteers, with trials set to begin from May, he added.
Vu Dinh Thiem, director of the Center for Clinical Trials under the National Institute of Hygiene and Epidemiology, said that as of April 6, a total of 60 volunteers have received their first shot of COVIVAC, the second domestically-produced COVID-19 vaccine.
Only a few of the subjects recorded any mild side-effects, such as a headache or muscle pain around the injection site.
On April 7 a group consisting of 15 volunteers, who received a dose of the experimental vaccine on March 31, are set to undergo a health check. The following day will see the participation of 15 other volunteers who will be given the vaccine.
Thiem added that the vaccine has so far proved to be safe and effective against the new SARS-CoV strain detected in both the UK and South Africa.