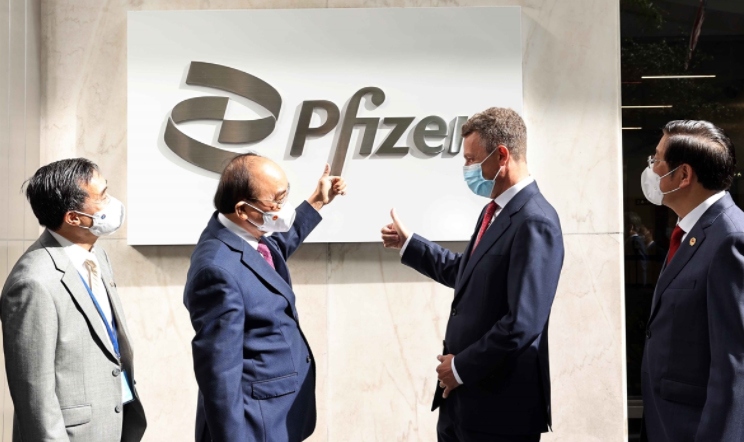 Selib was speaking on September 23 while receiving Vietnamese State President Nguyen Xuan Phuc who is on a working trip to the United States for the 76th UN General Assembly.
He also acknowledged Vietnam's request for cooperation in vaccine production and said his company will quickly implement procedures for Vietnam to receive its unused vaccine from Poland.
The CEO welcomed the US's recent establishment of a Regional Center for Disease Control (CDC) in Vietnam during Vice President Kamala Harris' visit to Vietnam, demonstrating the US's confidence in Vietnam's disease control capacity. He said his firm will collaborate closely with this CDC office to work alongside Vietnam in its efforts to prevent diseases.
For his part, President Phuc said Pfizer has handed over more than 2.8 million doses of vaccine to Vietnam under the purchase contract signed with the Government of Vietnam, and expressed hope the firm would fulfil its commitment in the remaining months of the year.
According to President Phuc, a sufficient supply of vaccines will help not only protect people's health but also stabilize socio-economic development, avoid supply chain disruption, and create favourable conditions for enterprises, including US firms, to maintain production.