Panasonic offers scholarships to talented local students
Wednesday, 18:11, 28/09/2022
VOV.VN - Panasonic Vietnam awarded a total of 20 scholarships to the most outstanding students from across the country on September 27.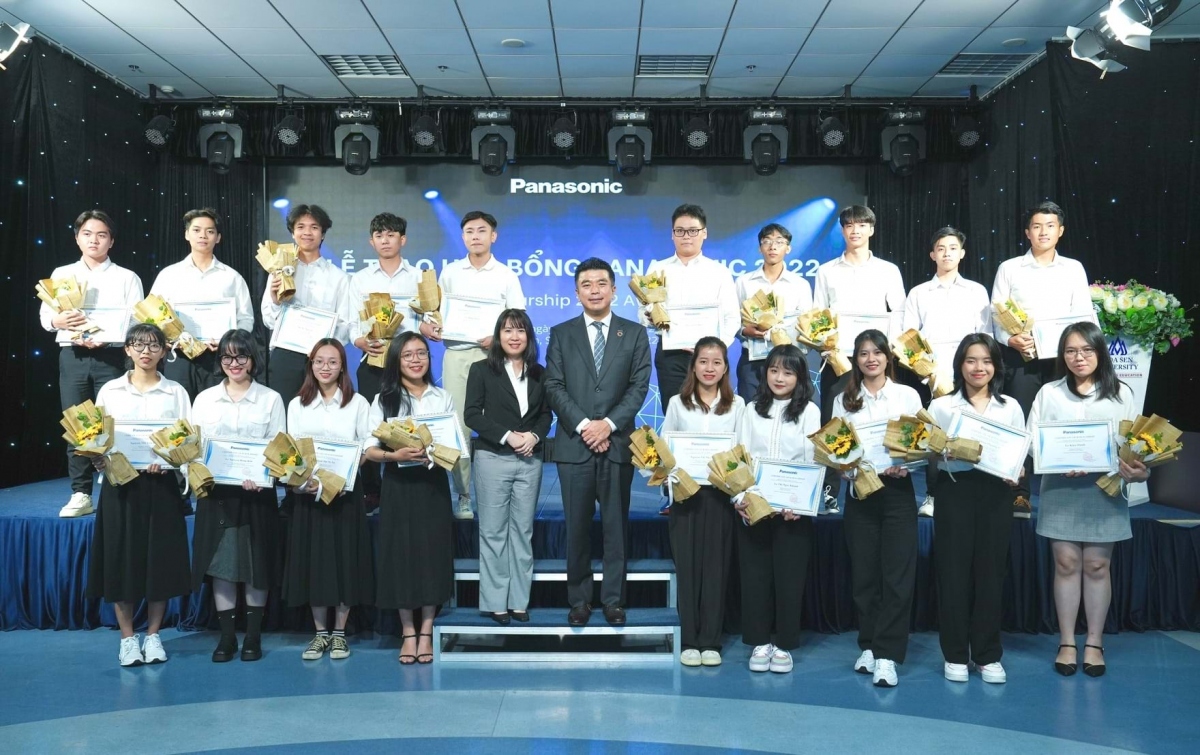 The scholarship offers talented students with financial support of up to VND30 million for one school year. As part of the programme students will be able to participate in various training sessions which will help improve their soft skills such as communication, time management, and critical thinking.
Moreover, Panasonic will offer practical opportunities to allow these students to experience a professional working environment and new technology through an internship at Panasonic Vietnam Group's companies.
This year, there was a total of 350 applications submitted by students from 65 Vietnamese universities.
At the event, Marukawa Yoichi, general director of Panasonic Vietnam, pledged to contributing to the future development of both the Vietnamese people and the country as a whole over the next 50 years.
Panasonic will strive to build up a working environment in which employees are encouraged to strive to develop themselves towards both mental and physical wellness, adding that the firm is keen to inspire future Vietnamese generations by continuing to implement Panasonic Scholarship schemes, as well as generating new values for participating students each year.
Following 19 years of implementation, Panasonic awarded scholarships to 150 students with a total value of roughly VND54 billion.