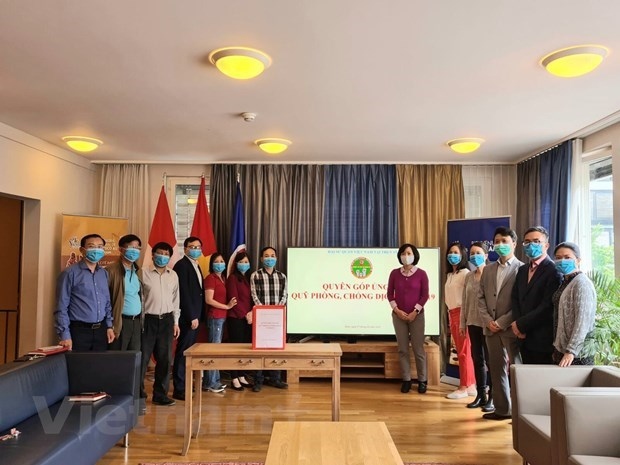 Speaking at the event, Ambassador Le Linh Lan emphasised the country's positive results as well as difficulties and hardships in the fight against the COVID-19 pandemic over the past time.

Accordingly, the Government's top priority is to protect public health and mobilise all social resources to ensure mass vaccination, thus bringing life back to normal, and boosting economic recovery.

She praised the responsibility and solidarity of the embassy's staff members and their families with a hope to contribute to the country's combat, and asked them to continue to unite, raise vigilance against the pandemic, fulfill the assigned tasks well, and join hands with the whole country and the overseas Vietnamese community in this fight.

Earlier, the embassy sent a letter calling for individuals, associations and businesses in the Vietnamese community in Switzerland to make voluntary donations to and sponsor Vietnam's COVID-19 prevention and control fund for each person's health, for the community and for the nation.