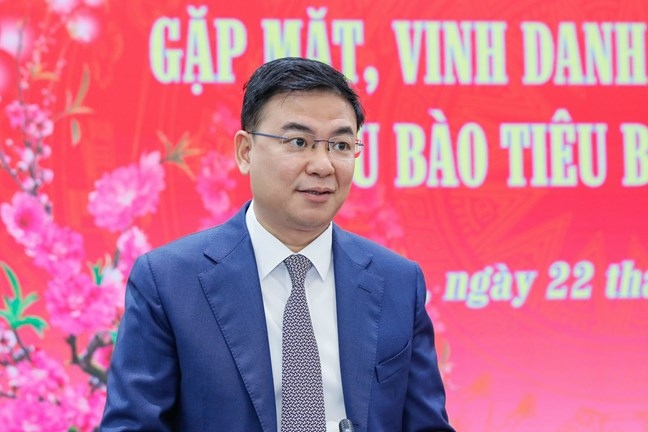 Nearly 60 intellectuals and entrepreneurs representing Vietnamese people from 23 countries and territories globally attended the meeting.
In his opening remarks, Deputy Foreign Minister Pham Quang Hieu, who is also Chairman of the State Committee for Overseas Vietnamese Affairs, acknowledged many of the practical activities carried out by Vietnamese nationals residing abroad over the last year to contribute to their homeland.
Despite leading a hard life due to the COVID-19 pandemic, Vietnamese people based in other country raised approximately VND80 billion last year for the national COVID-19 vaccine fund, along with donating medical supplies and equipment to the fight against the pandemic in the homeland.
Many expatriates located in places such as Singapore, Australia, Japan, Germany, the United States, and the Republic of Korea, supported Vietnamese representative agencies abroad in lobbying local administrations to donate vaccines, drugs, and medical supplies to the nation.
Furthermore, Vietnamese organisations such as businesspeople and  intellectuals, as well as youth and students associations abroad, effectively connected with their partners at home to make a practical contribution to the country's socio-economic development.
"These noble gestures not only show the expatriates' passionate patriotism but also uphold Vietnamese people's tradition of the haves supporting the have-nots," emphasised Deputy Minister Hieu.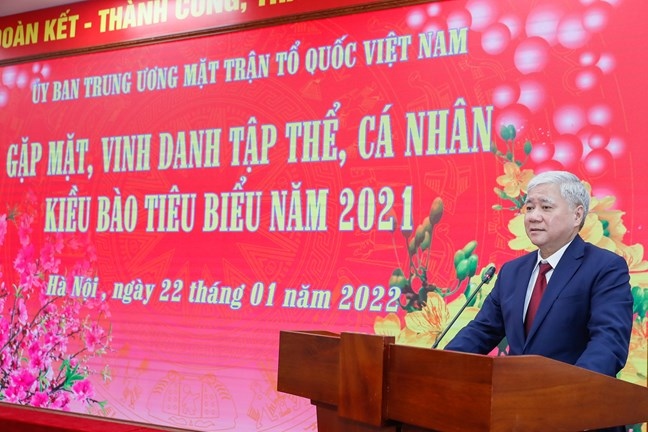 Meanwhile, Do Van Chien, president of the VFF Central Committee, thanked all participating delegates abroad who, despite their difficulties, managed to arrange time to return to the fatherland for family reunion during the Lunar New Year, known locally as Tet.
He briefed the delegates on major Vietnamese socio-economic development achievements last year, noting that despite the negative impact of the prolonged COVID-19 outbreak, the national economy continued to secure positive growth and the country's prestige was further enhanced globally.
"Such gains could not be obtained without practical contributions by overseas Vietnamese worldwide," he stressed.
Chien went on to express his hope that overseas Vietnamese will continue to unite and help each other to maintain a stable life and competently integrate into their local community, while continuing to be closely associated with the homeland.
The VFF and State Committee for Overseas Vietnamese Affairs will continue to accompany overseas Vietnamese, bridging their host countries with Vietnam in order to build a democratic, rich, strong, free, and happy Vietnamese nation, he said.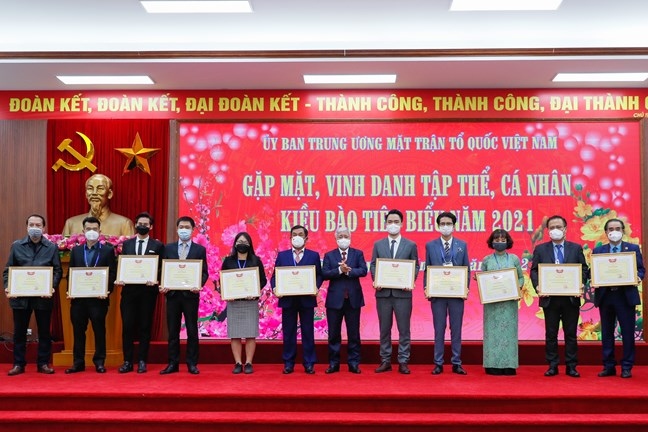 At the function, the Vietnam Fatherland Front Central Committee presented its Certificate of Merit to 33 collectives and 45 individuals of overseas Vietnamese, recognising their contributions to building and consolidating the great national unity bloc.
The meeting is part of the Xuan Que Huong 2022 (Homeland Spring) programme for outstanding overseas Vietnamese which is currently taking place in Hanoi.