New programme launched to reduce accidents, injuries among children
Wednesday, 09:32, 21/07/2021
Vietnam expects to reduce the rate of fatalities caused by accidents and injuries among children to five per 100,000 by 2030, according to a programme newly approved by Prime Minister Pham Minh Chinh on prevention of injuries and accidents among children for the 2021-2030 period.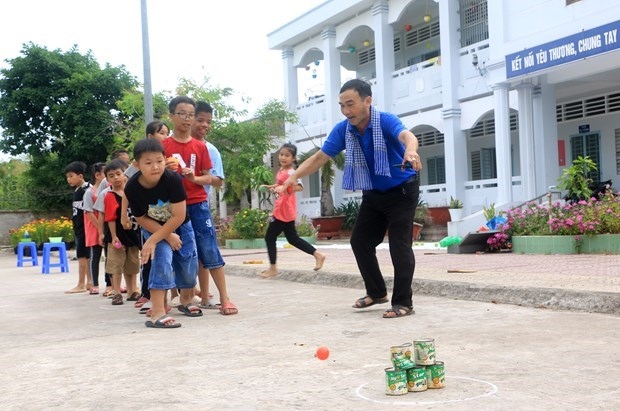 The programme aims to minimise accidents and injuries among children, particularly drowning and traffic accidents, in a bid to protect their health and well-being.

It is also expected to decrease the rate of children suffering from accidents and injuries to 500 per 100,000, to cut the rate of children who die from and are injured by traffic accidents by 5-10 percent per year, and to have about 15,000 schools certified as safe by 2030.

The programme strives to have 95 percent of children aged 6 – 16 educated about road safety rules and 60 percent of them able to swim and aware of water safety rules; while 100 percent of village- and school-based medical workers will be trained about first aid techniques for children.

All centrally-run cities and provinces must start collecting information and data on children's accidents and injuries; and at the same time, pilot and scale up projects offering lessons on how to avoid accidents and injuries, stay safe in the water, and swim for children.

Accidental injury amongst children is a pressing problem in Vietnam. Among the sources of fatalities and injuries are drowning, traffic accidents, falling from a height, severe burns, being bitten by animals, being cut with pointed objects and suicides. Drowning and traffic accidents are the most common.