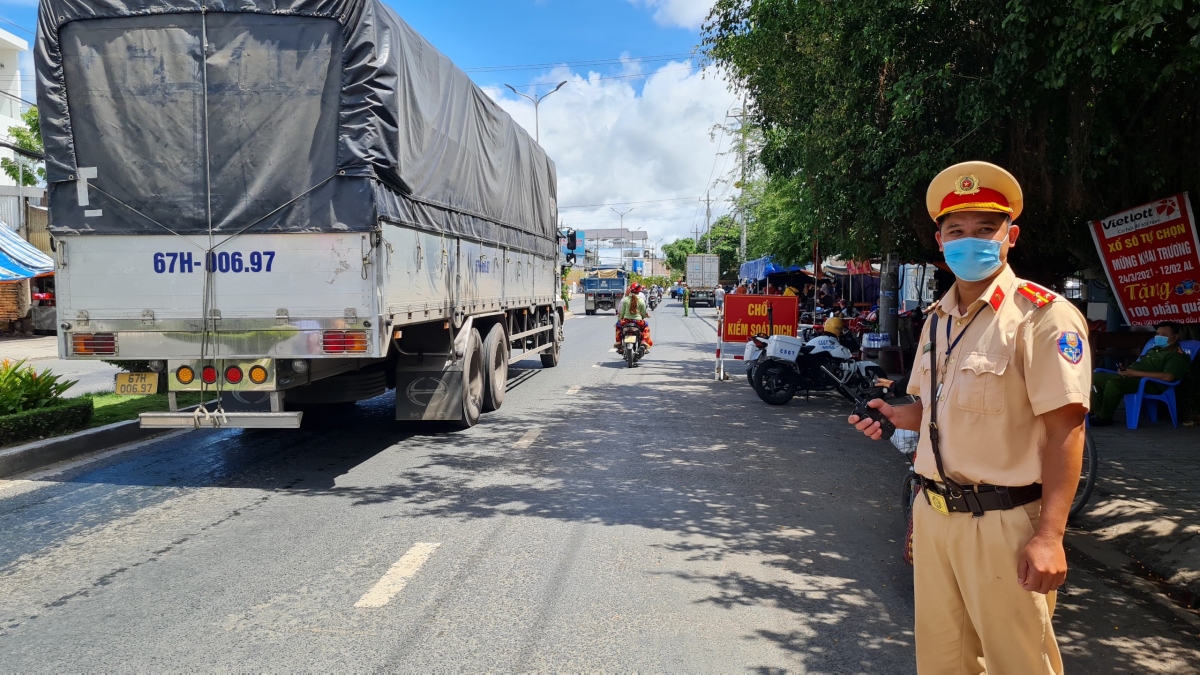 Local residents were required to stay at home and were allowed to go out for food or other necessities. All non-essential services and large outdoor gatherings were also suspended.
In an open letter dated July 10, Nguyen Thanh Binh, head of the provincial administration, shared difficulties local people would experience when social distancing measures are imposed, but stressed the order is an effective way to slow the spread of the virus in the community.
An Giang shares a long border with Cambodia and the number of returnees crossing the border into Vietnam has increased considerably in recent times, posing a high risk of virus infection in the local community.   
The province has set up more than 200 control checkpoints on waterways and land routes, with thousands of soldiers on duty around the clock to prevent and control disease transmission in the community.
An Giang has recorded more than 80 cases since the resurgence of the virus in late April 2021.