Man threatens to shoot down Vietnam Airlines aircraft over Tokyo Bay
Wednesday, 23:22, 05/01/2022
VOV.VN - A Vietnam Airlines plane was forced to be diverted to land after a man through a phone call threatened to shoot down the plane over Tokyo Bay on January 5.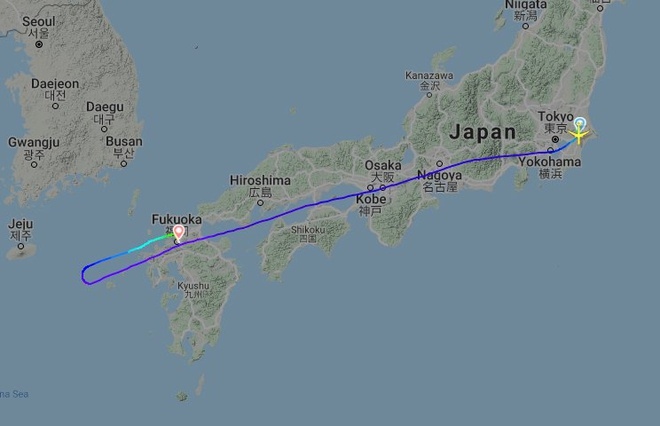 The incident happened at around 11.10am when Vietnam Airlines' Boeing 787 carrying 47 passengers together the 15-member crew on board was flying en route from Narita (Japan) to Hanoi (Vietnam).
Forty minutes after departure, the Vietnam Airlines office in Japan received a phone call from a man threatening to shoot down the aircraft over Tokyo Bay unless it returned to Narita airport. The man claimed to be American but spoke Japanese,
Hearing about the news, the Civil Aviation Authority of Vietnam (CAAV) immediately reported the case to Transport Minister Nguyen Van The and Deputy Prime Minister Pham Binh Minh.
The CAAV later directed Vietnam Airlines to seek permission from the Japanese aviation authorities to divert the plane and land at Fukuoka airport (Japan).
The plane landed safely at Fukuoka airport at 13:02 (local time) for safety assessment and investigations.
Two and a half hours later Japanese authorities completed investigations and found nothing abnormal. Vietnam Airlines was permitted to continue its journey to Hanoi.
The flight landed at Noi Bai International Airport in Hanoi at 18:12 (Vietnam time).