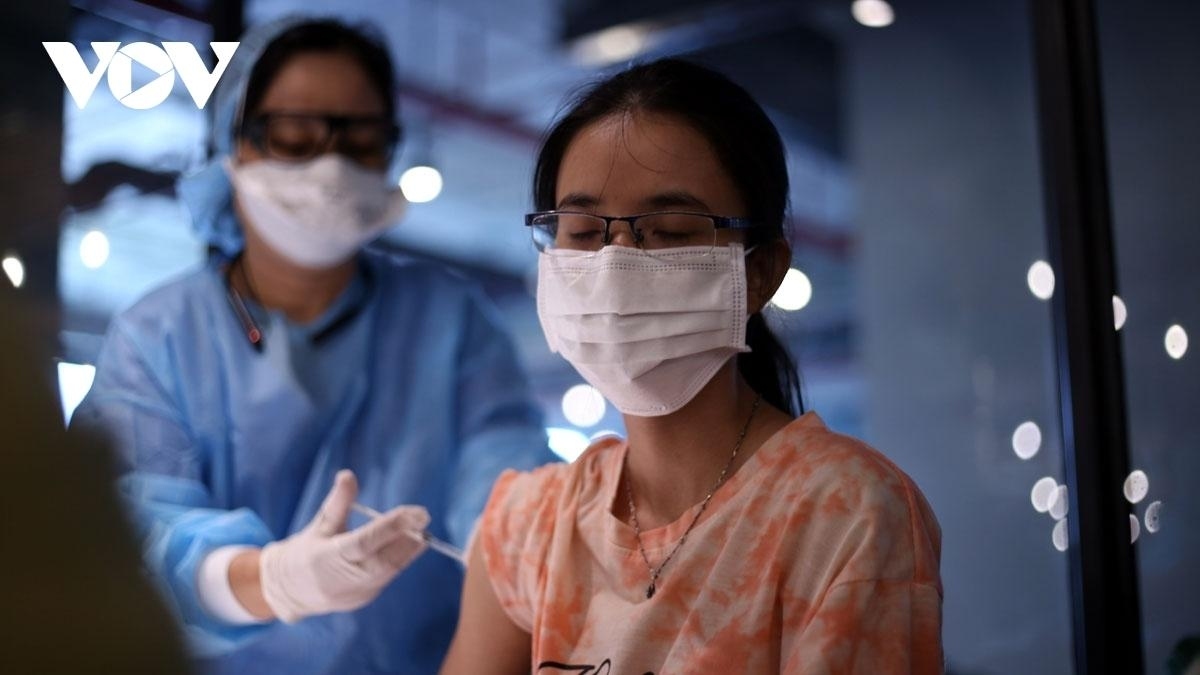 Following Resolution 128 on safe and flexible adaption and effective control of the COVID-19 pandemic, the Ministry of Health has also issued a provisional guideline relating to medical expertise specifying three evaluation criteria regarding the pandemic level.
In line with this there will be specific criteria for each level, coupled with requirements for testing, isolation, and appropriate medical options.
In response to this flexible change, Assoc. Prof. Dr. Vu Dinh Thiem, director of the Clinical Trial Center under the National Institute of Hygiene and Epidemiology, said that for the time being, the nation must manage itself and live with the COVID-19 pandemic.
With regard to the Ministry of Health's three criteria for pandemic level assessment, including new infections within the community, vaccine coverage, and the ability to ensure medical examination and treatment at all levels, Dr. Thiem said vaccine coverage is the best way to evaluate pandemic levels. This is particularly true with regard to pandemic spread in different areas.
"Where the vaccination rate is high, the pandemic level will certainly see a drop, and where the vaccination rate is still low, the risk of spreading is higher," he added.
According to experts, approximately two years on from its appearance with complicated and unpredictable developments on a global scale, the COVID-19 pandemic has continuously created new variants of the SARS-CoV-2 virus.
Upon facing this situation, the World Health Organization (WHO) has duly changed its stance on disease response from "zero COVID-19" to "living safely with COVID-19".
Scientists believe it is still impossible to assess how long it will take for COVID-19 to become a common disease, but the vaccination campaign will help countries worldwide reduce the rate of severe COVID-19 patients hospitalised and the mortality rate.
The Government's Resolution 128, which took effect on October 11, marked a major change in Vietnamese anti-pandemic thinking and attitude. According to Assoc. Prof. Dr. Tran Dac Phu, former director of the Department of Preventive Medicine under the Ministry of Health, this freshly promulgated Resolution serves to respond to COVID-19 prevention and control amid the current situation.
With regard to the latest decision made on October 14 by the Ministry of Health regarding COVID-19 vaccination for children aged between 12 and 17, Dr. Phu also said that this is a completely appropriate decision and also a way to respond to COVID-19 prevention and control in the new normal.
Dr. Phu went on to emphasise the necessity of vaccinating children against COVID-19 when they go to school as they will face more risk of infection and pathogens will be seen in the community, thereby resulting in more new cases.
According to the decision made by the Ministry of Health, vaccinations can be expanded to people aged 12 to 17 years old under a roadmap from high to low age, in which, pre-vaccination is given to those aged 16 to 17 and those with gradually descending age.