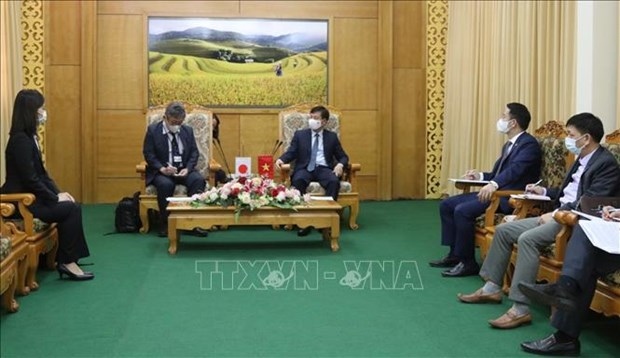 At a meeting with local authorities, Wada Yoichi, senior consultant of the JICA volunteer programme, said JICA hoped the Yen Bai and its Mu Cang Chai district to create favourable conditions for JICA's volunteers for community-based tourism development. He unveiled that one more volunteer in the field is about to come to Nghia Lo township.

Vice Chairman of the provincial People's Committee Ngo Hanh Phuc thanked Japan for ít valuable assistance it has provided Yen Bai so far. Through JICA, he said the province has received 20 ODA projects with a total investment of over VND133.5 billion (US$5.88 million) and five other projects sponsored by the Japanese Embassy with a committed value of US$381,028 in transport, health, and waste treatment.

Yen Bai also signed an agreement to establish a cooperative relationship with Japan's Mimasaka city and Okayama province in the fields of vocational training, exchange of interns, labour export, agriculture and tourism.

Phuc stated Yen Bai will create best conditions possible for the volunteers to work and proposed JICA further pay attention to and invest in the province's sectors of education, health, environment protection, and climate change response.